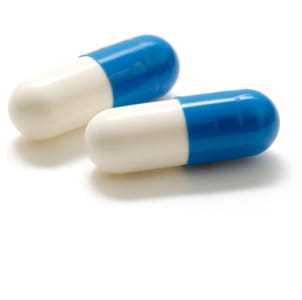 THE current pandemic has required healthcare professionals to be flexible in the way they normally work. This shift has undoubtedly caused concern regarding the professional practicalities of delivering healthcare. Joint guidance issued by the General Medical Council (GMC), UK chief medical officers and the NHS at the beginning of the pandemic stated:
"We need to stick to the basic principles of being a good doctor. All doctors are expected to follow GMC guidance and use their judgement in applying the principles to the situations they face, but these rightly take account of the realities of a very abnormal emergency situation… A rational approach to varying practice in an emergency is part of that professional response."
Covid-19 has resulted in the increased use of alternatives to face-to-face assessments and it seems likely that remote consultations will remain a viable choice to meet patient needs in future. Prescribing medications is a common outcome of consultations and whilst healthcare professionals are well versed in the process of prescribing, it does not come without risks and these risks can be increased when consulting remotely. A significant proportion of claims, complaints and other adverse outcomes result from prescribing errors.
The General Dental Council (GDC) has addressed the current increased use of remote prescribing in its Covid-19 guidance, which states: "Where patients cannot go to a dental surgery, you may be asked to provide advice remotely and to work with patients to defer the need for active treatment through the use of pain control and antimicrobial treatment."
Prescribing after a telephone or video assessment of a patient (or subsequent to email or online communication) can potentially expose any clinician to increased risk, and MDDUS is currently assisting members with related incidents. It is vital that clinicians are aware of the particular risks of remote prescribing and how to mitigate those risks.
GMC guidance on Good practice in prescribing and managing medicines and devices states that before prescribing via remote means you must make an adequate assessment of the patient, as well as establish a dialogue and obtain their consent for any prescriptions provided. Any doubt over the ability to make a safe assessment should prompt the need for a face-to-face consultation with the patient. The GMC and the GDC, along with a number of other organisations and regulators, have published 10 key principles when prescribing remotely – in which an adequate clinical risk assessment is an essential requirement.
SPECIFIC ADVICE
The first concern when prescribing remotely should be to ensure the patient is who they say they are. Undertake appropriate identity checks and also ensure that the patient knows who you are and your role.
In making your assessment be particularly cautious if you are not the patient's usual doctor or dentist and do not have access to their records. Do you have sufficient information about past medical history, current medication and allergies? Can you rely on the information provided by the patient? A medical history form or checklist completed prior to the consultation can be useful but ensure that you have the opportunity to ask additional questions. Keep in mind that you remain responsible for any prescriptions you issue.
If you do not have access to a patient's records, it is advisable to contact their regular clinician (with the patient's consent) to clarify their medical history, particularly when considering the prescription of high-risk medications or those which might be abused. Should the patient refuse consent to make such contact, you may feel it is not possible to safely prescribe and will want to consider offering alternative options.
Even with access to the records it is important to ensure that you can adequately assess the patient. Some symptoms may be much more difficult to assess without a face-to-face consultation, for example chest pain, shortness of breath or abdominal pain. Some patient characteristics make remote consultations inherently riskier, including children who are too young to provide a history, patients with cognitive impairment or learning difficulties, frail or vulnerable patients, and those with multiple morbidities. Remote consulting also makes it difficult to ascertain who else might be present in the room with the patient and you should be alert to the possibility of undue influence.
Examination in remote consultations will be limited, even with a video link. Your assessment will rely heavily on the patient's view of their symptoms. For example, can you be sure that a patient requesting mebeverine for their IBS doesn't have appendicitis, or the patient requesting analgesia for a flare-up of their gout doesn't have a septic joint? Should you have any doubts about your ability to safely assess the patient, ensure they have a face-to-face consultation before issuing a prescription.
Working within a system that does not allow sufficient opportunity to obtain the necessary information to prescribe safely is unacceptable and you should raise concerns in line with regulatory guidance and any local policies within your organisation.
Patients should be involved in the decision-making processes when prescribing, and such discussions can be even more challenging in remote consultations due to communication barriers. Important cues may be missed and technological glitches could lead to information being lost at either side.
It's vital that patients are given information about the options available to them (including declining treatment) in a way that they can understand. Patients should also be clear on how to take their medication, any side effects, risks and monitoring required, and when they need to seek further medical advice. Ensure there is sufficient time in the consultation to get this information across and seek the patient's consent to proceed. Conclude the consultation by checking understanding of the agreed actions and ensure that safety netting advice is provided and this is documented in the records.
When prescribing remotely it is also important to document the reason for the remote consultation and the information obtained to justify the prescription.
A doctor treating someone who is not a regular patient should inform that patient's GP of any prescriptions issued and ensure follow-up or monitoring is arranged as appropriate. Again, check that the patient consents to you contacting their usual GP before issuing a prescription, as you will need to consider whether you can justify that it is safe to proceed without informing their doctor in the absence of consent.
Be aware that if you are prescribing for patients outside of the UK, there are a number of additional considerations (see GMC guidance). It is vital to ensure that you are indemnified for this work and also to check whether you need to be registered with a regulatory body in that country. You must also consider how the patient will be monitored, and any differences in the name, indications, dosing regimes and regulation of the drug in the country from which the patient is contacting you.
KEY POINTS
Patient safety should be your first priority in remote prescribing – and concerns should be raised in the event that a system does not have adequate safeguards in place.
Issue a prescription following a remote consultation only when you have sufficient information to justify that the medication is needed and safe.
Ensure that a remote consultation allows adequate assessment.
Provide the patient sufficient information and obtain their consent before prescribing.
Should you consider a prescription to be inappropriate but the patient is insistent, consider signposting them to alternative services.
Always consider whether it would be safer to see the patient face to face.
Note: The GMC recently conducted a consultation seeking views on new proposed guidance on Remote consultations and prescribing by telephone, video-link or online. The final guidance document is due to be published in early 2021.
SOURCES
This page was correct at the time of publication. Any guidance is intended as general guidance for members only. If you are a member and need specific advice relating to your own circumstances, please contact one of our advisers.