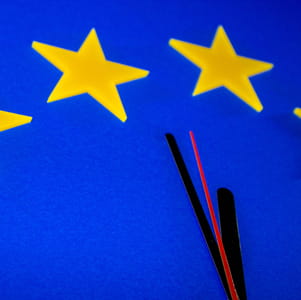 BREXIT looms ever larger on the UK horizon as the government approaches yet another crucial deadline – and MDDUS has been receiving numerous calls from members requesting advice in relation to aspects of patient care and service provision which may be disrupted in the event of a "no deal".
Some of these calls have been prompted by articles in medical publications warning doctors of a "catastrophic" impact (BMA). The perception amongst many is that these concerns are going to be greatly exacerbated if we "crash out" just as members are preparing for winter, with its consequent additional pressures on the system.
These concerns include:
Will they be supported if a medico-legal case arises from a patient's condition not being managed effectively because of their inability to prescribe certain drugs or devices due to Brexit-related shortages?
Scenarios in which our members who manage clinical services are unable to access clinical and non-clinical staff to cover sessions normally provided by doctors or other health or social care staff registered to work with the NHS from overseas – which in many services and areas of the country are currently essential (not nice to have) to ensure day-to-day delivery of healthcare services.
Whether and under what conditions/arrangements should healthcare services be provided to non-UK citizens, the assumption being that this will become more unwieldy and time consuming for healthcare providers – particularly GPs who may not have spare administrative capacity.
Specific concerns among individual members relate to how they should plan to avoid attracting personal medico-legal actions should patient safety incidents arise in Brexit-related scenarios – for example if a patient's condition deteriorates or symptoms are exacerbated as a result of not being able to provide suitable alternative medicines, or if there is a delay in access to treatment or diagnosis as a result of longer waiting times to access the most appropriate healthcare professional.
European suppliers have been working closely with UK organisations for some time now to ensure that supplies of medicines, vaccines and medical devices will continue to get to patients who need them. Government has also provided reassurances on non-UK staffing.
SOME ACTION POINTS
MDDUS are able to provide advice and support arising from the above scenarios. However, if access is interrupted, it is important for the doctor to:
Ensure each individual patient is fully informed about the situation – as far as you are aware – and that the benefits and risks of any alternative treatment options are understood.
Document this discussion in the patient notes, along with the decision and rationale for how to proceed.
Ensure any change to treatment regimens are reviewed and followed up as closely as the clinical need requires. If the treatment is likely to interact with another medicine in a specific way (or be contraindicated), the doctor should ensure that the patient is notified of additional monitoring required and that the organisation can implement this administratively.
In relation to concerns about resourcing the service, according to a 2016 Kings Fund report: "116,000 EU nationals are currently working in health care and 104,000 in social care". This means that "even a small trend towards Europeans migrants leaving the United Kingdom (…) will worsen this situation".
In scenarios where the service becomes overloaded because of an inability to access registered overseas practitioners, or there are individual or groups of patients for whom alternative treatment options are not possible, you should raise concerns in line with GMC guidance in this area.
Finally, as we await information on whether and how care should in future be provided to patients currently able to access services as European citizens, it will be important for healthcare administrative staff to ensure 'red-tape' does not prevent individuals accessing treatment in urgent situations. In an emergency, any person irrespective of nationality can expect a healthcare professional to act where immediately necessary to save life or prevent serious harm. MDDUS members can always call us for specific advice, and doctors in these circumstances should always act in accordance with their clinical judgement and in the patient's best interests.
In conclusion, we would advise our members to pay close attention to information about trends, emerging advice and guidance from NHS contracting bodies in relation to all of these matters.
Liz Price is senior risk adviser at MDDUS
Sources
Other useful resources
• NHS. Getting your medicines if there's a 'no-deal' Brexit - Medicines information
• NHS England. Continuity of supply frequently asked questions
This page was correct at the time of publication. Any guidance is intended as general guidance for members only. If you are a member and need specific advice relating to your own circumstances, please contact one of our advisers.