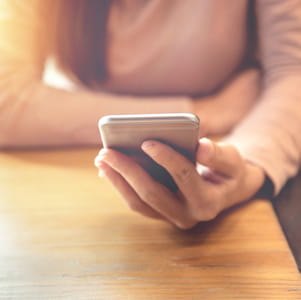 MDDUS has previously issued advice on covert audio recording of consultations by patients, and this controversial topic continues to cause concern to members.
Data protection law and professional guidance make it clear that there is nothing legally to prevent patients from recording a clinical consultation on a smartphone or other device – and there is no requirement for patients to seek consent. The information being recorded relates to that patient (i.e. it is their "own information") and under the Data Protection Act there is an almost total exemption for individuals who are using personal data for their own domestic and recreational purposes.
A related question often raised by health professionals is can patients video record consultations or staff undertaking a clinical procedure? Is it reasonable for clinicians to have an expectation or even a right to privacy under these circumstances? After all, with new smartphone technology, high-quality video recording and processing is now available to the masses and can be carried out easily and unobtrusively.
One doctor contacted us as she was concerned that the patient might post a video of a recent consultation online via social media. She did not object to this in principle but was very concerned that her identity and those of the staff could be revealed to anyone watching the film.
In considering this issue, it is first important to reinforce that there may be valid reasons to video record a procedure or consultation. Patients may wish to aid their memory if there is likely to be a complex or lengthy discussion. They may want to let their family members listen to help clarify matters or to keep them informed. All of these reasons simply re-enforce that, as in the case of audio recordings, it is likely to be classed as the patient's own information.
It is also important to remember that the identity of any healthcare professional providing care and treatment must be available and transparent at all times. As such, it is highly unlikely that a clinician would be able to object to such a request under current data protection law.
To refuse to allow a video recording to take place, a clinician would have to have valid reasons. For example, are there practical or logistical difficulties in accommodating the video recording of a procedure? Could there be safety concerns if the patient is allowed to film their own procedure? Positioning the recording device or holding it still could be problematic. Requests for a third party to be present to undertake the filming would raise consent and confidentiality issues, as well as possible health and safety concerns (e.g. infection control). A decision not to allow recording would therefore have to be justifiable as well as reasonable.
So, let us assume that the patient has made a "reasonable" request and there are no compelling additional clinical or health and safety reasons why filming using a smartphone would be contraindicated. What else could you do to satisfy any concerns?
It would be reasonable to ask the patient not to film your face and explain why this would be uncomfortable and potentially distracting while a procedure was being carried out. It would also be appropriate to ask for a copy of the recording to keep as part of the patient's record. This can often be reassuring for clinicians who worry that the patient may edit the recording in some way after the fact. Patients should also not be allowed to record in public areas, as this could breach the confidentiality of other patients.
In short, it would be difficult for a clinician to refuse a legitimate request solely on the grounds that they did not wish their face or identity to be recorded. The GMC are very clear that the welfare of the patient comes first, and that they should not be disadvantaged or placed at risk from any unreasonable delay to their treatment or consultation.
ACTION
Be alert to a patient's right to record their own consultations and possibly even procedures, both by video and audio recording, and to use this data as they wish.
Avoid negative reactions to these situations and attempt to find a workable solution for all parties.
Alan Frame, risk adviser at MDDUS
This page was correct at the time of publication. Any guidance is intended as general guidance for members only. If you are a member and need specific advice relating to your own circumstances, please contact one of our advisers.