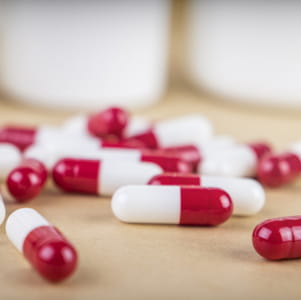 CERTAIN things are sadly inevitable as winter approaches, including the increase in patients presenting in GP surgeries with sore throats, earaches, sinusitis, colds and other flu-like illnesses – but also the upsurge in demand for antibiotics.
Over 80 per cent of NHS antibiotic prescriptions are issued in primary care, with acute respiratory infections and associated complications among the commonest justifications, despite strong evidence of small to modest symptomatic benefits. NICE reported in 2015 that 9 out of 10 doctors feel pressured to prescribe antibiotics, with 97 per cent of patients who ask for them being given scripts – although there has been improvement in recent years with NHS England reporting that prescriptions for all types of antibiotics fell by 7.3 per cent in 2015/16.
This winter Public Health England has launched a new campaign designed to discourage patients from pressuring their GP into prescribing antibiotics. A letter from the chief medical officer to all GPs in England cites the O'Neill independent Review on Antimicrobial Resistance, which recommended a "massive global public awareness campaign" to tackle low public understanding and reduce inappropriate demands for antibiotics which is contributing to growing antimicrobial resistance.
Keep Antibiotics Working was launched on 23rd October 2017 and can be seen across the country on billboards, TV, press, online and radio. The campaign is supported by a range of free resources including posters and leaflets which are available to help GPs reinforce this message and support conversations around self-care alternatives.
Initiatives such as the new campaign are no doubt very welcome in the fight to reduce current levels of antimicrobial prescribing but doctors are reminded that they have a responsibility to consider the wider body of evidence available to inform their clinical judgement and decision-making on a patient-by-patient basis. Good communication and recording of prescribing decisions in consultation notes provides excellent evidence of clinical judgement on whether a prescription or self-care measures would be more appropriate for the patient.
NICE is currently developing guidelines for managing common infections, including those which can be exacerbated during the winter months, and will look at the evidence on appropriate prescribing of antibiotics at a national policy level. It is hoped that the new guidelines will offer practical advice on whether a patient should receive antibiotics immediately, be issued with a delayed prescription or educated in how best to self-manage their symptoms.
Members are also reminded that NICE has recently published updated guidelines on the prescribing of antibiotics for sinusitis, and also provides clinical guidelines on antimicrobial stewardship.
Many doctors admit to prescribing antibiotics despite being reasonably sure an illness is viral in nature. A 2014 Longitude Prize survey of over 1,000 GPs across the UK found that 28 per cent had prescribed antibiotics several times a week even when uncertain of the medical necessity and 45 per cent did so knowing it would not help. There is an understandable worry for GPs that a refusal to prescribe an antibiotic will lead to dissatisfied patients and increased complaints – or worse a potential claim for clinical negligence.
Aside from these concerns are there other factors which make it difficult for a doctor to say "no" to demands for an antibiotic, for example the patient's anticipated reaction – upset, angry or aggressive? Is it the possibility of future damage to the patient relationship? Or is it simply time pressures and a full waiting room increasing the onus on the doctor to finish the consultation? These are all legitimate issues but they have to be balanced against the now well-known and publicised risks to individuals and society of overprescribing antimicrobials.
Good record keeping of clinical decisions and the justification behind them are the best ways to refute any potential allegations or complaints.
ACTION
Ensure you remain up-to-date and familiar with both current local and national antibiotic prescribing guidelines.
Always communicate your decision to prescribe (or not) effectively to patients to avoid unnecessary complaints.
Maintain careful records of your decisions to prescribe or decline antibiotics together with the reasons why.
Alan Frame is an MDDUS risk adviser
This page was correct at the time of publication. Any guidance is intended as general guidance for members only. If you are a member and need specific advice relating to your own circumstances, please contact one of our advisers.