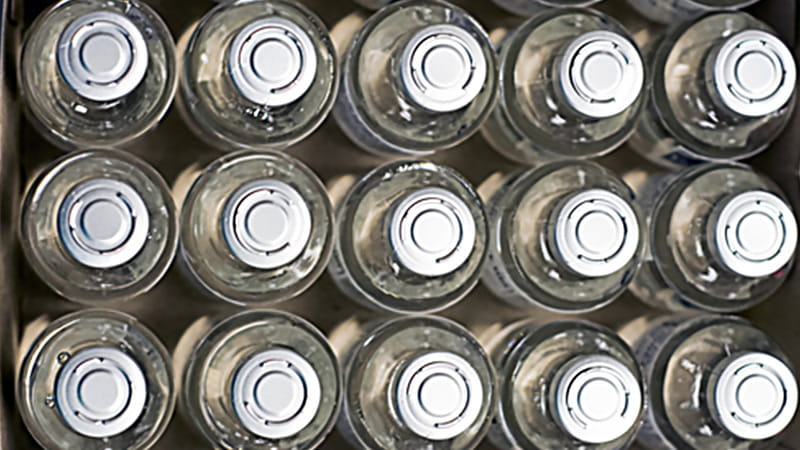 FLU vaccines are a common source of advice calls to MDDUS at this time of year. Queries range from ensuring clinical competence among staff administering vaccinations to issues of consent when offering vaccines to children. Equally important is accurate documentation regarding invitations and supply.
In general, named and trained staff should be responsible for the ordering, receipt and care of vaccines, and all members of the primary care team should be aware of the importance of good vaccine management.
How much information should be recorded in the patient's notes?
Records are an essential part of the continuing care of a patient and can also provide invaluable evidence in the event of a claim or complaint. Ensure that all vaccines are recorded accurately, including the date, time, vaccine and batch number, as well as site and mode of injection.
This applies not just to flu vaccinations – we encountered a case recently where an elderly patient was not offered a pneumococcal (PPV) vaccine, or at least appeared not to have been. The practice normally contacted eligible patients 65 years and over by phone, but in this case there was no record of the call being made and nothing had been entered in the patient records to this effect. This led to a complaint being made after the patient went on to develop the condition, which the vaccination was intended to prevent.
Under these circumstances the practice could only apologise and explain that on this occasion they had not recorded sufficient information in the patient's records. They could not identify if the patient had been offered the vaccine or if she had refused it. They were also not in a position to reconcile details of batch numbers and dates of vaccines which were actually issued to practice patients.
A contributing factor in this case was that the patient had previously refused offers from the practice for reviews or vaccines and this may have influenced the decision-making process within the practice team on this occasion. An additional factor was that a national television advertising campaign had alerted the patient to the fact that she was eligible to receive the vaccination, and she then made representations as to why it had not been offered to her.
The practice undertook a review of what had occurred and re-visited their procedures in relation to all vaccination invitations, emphasising to staff the need for full documentation.
Action
Ensure that practice vaccination invitation systems include all eligible patients and that accurate records are kept of any specific refusals. Have an alert system in place to check whether refusals remain valid.
Ensure that details of invitations are recorded accurately in individual patient records, including the outcome of the invitation.
When a vaccine is administered, include full details of the vaccination given, the vaccine batch number, time and date administered and by whom.
Display any relevant campaign posters and other written information in a prominent position within the public areas of the practice.
Alan Frame, risk adviser
This page was correct at the time of publication. Any guidance is intended as general guidance for members only. If you are a member and need specific advice relating to your own circumstances, please contact one of our advisers.