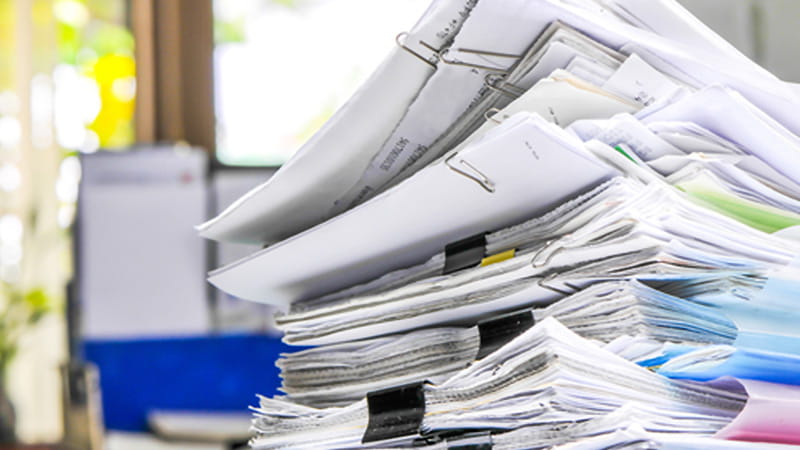 THERE has been a steady stream of news headlines in recent months raising concerns about GP stress and heavy workloads, with many doctors reportedly working longer hours to cope with increasing patient demand.
The RCGP has added its voice to the debate with the publication of a new consultation paper, Patient safety implications of general practice workload, which explores the risks associated with persistent and excessive workload within the practice team. The paper highlights how GP consultations in England increased by 19 per cent between 2008 and 2014, but the corresponding rise in GPs was only 4.1 per cent.
The report aims to establish increased workload as a factor in patient safety and open up discussion around the development of solutions.
MDDUS has noted one key risk area mentioned in the RCGP's report that has been a factor in a number of recent cases.
An increase in requests received from colleagues in other sectors – usually by means of a discharge note or hospital letter – is highlighted as a specific area within increasing GP workload. Although such requests originate from other providers, liability for lack of follow-up of received instructions usually lies squarely with the practice. In these instances the secondary care team has discharged the action to the primary care team with the assumption that any associated activities will be undertaken.
There are a number of risks associated with handover and communication between secondary and primary care and this is one area which can prove difficult for practices - particularly when the action is required sometime in the future. When practices receive such a request, there should be a process in place to allow for facilitation from initial alert to completion.
Steps might include:
Clarifying and understanding what the request entails
Deciding whether the request has been reasonably forwarded to the practice for action, e.g. is it within their scope of work and competence?
Effective diarising of the request – either in a regularly reviewed diary system or an alert on the patient record
Alerting the patient to the follow up/action and expected timescale where appropriate
Where action is required directly in the practice (e.g. a blood test or follow up appointment), then recording in the appointment slot the source of the request and reason for it
If the patient does not attend, then ensuring clinical awareness and recall where required
If the patient cancels, then the individual processing the cancellation seeks a clinical view and recalls where required.
ACTION: Ensure there is a sound system in place for diarising requests or instructions received from other care providers up to the point of completion, and including where the patient might default from the process.
This page was correct at the time of publication. Any guidance is intended as general guidance for members only. If you are a member and need specific advice relating to your own circumstances, please contact one of our advisers.