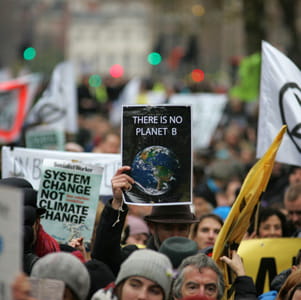 THE GMC recently addressed the issue of doctors taking part in political protest actions and the professional implications.
In a statement, the regulator said that doctors, like all citizen, are entitled to their own personal political opinions, and nothing in GMC standards "prevents them from exercising their rights to lobby government, or campaign on issues".
But the GMC confirmed that it has a legal duty to consider any complaints raised about the actions of doctors involved in a protest (or via self-referral) and would make decisions based on the "specific facts of the case".
It stated: "Our focus would be on whether a doctor's actions may have fallen seriously or persistently below the standards we set, or put patients or the public confidence in the profession at risk. Doctors must always be prepared to justify their decisions and actions."
The GMC encouraged doctors to read more about this in paragraphs 54 and 59 of Good Medical Practice. Doctors needing guidance on what to do if charged or cautioned for a criminal offence should consult Reporting criminal and regulatory proceedings.
Members should also contact MDDUS.
This page was correct at the time of publication. Any guidance is intended as general guidance for members only. If you are a member and need specific advice relating to your own circumstances, please contact one of our advisers.