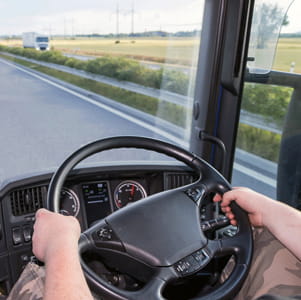 BACKGROUND: MR W is a 48-year-old lorry driver and attends his GP, Dr B, for a medical test. He is required by the DVLA to undergo regular health checks in order to retain his HGV licence. As part of the consultation, Dr B carries out a visual acuity test, measured on the Snellen scale. She records a score of 6/9 in each eye (uncorrected) on Mr W's DVLA form and concludes the consultation with no further advice.
Five weeks later, the practice receives a letter from solicitors acting on behalf of Mr W stating that the visual acuity scores provided by Dr B did not meet the minimum standards set by the DVLA. This lead to his HGV licence being revoked, leaving him unable to work. The letter states that Mr W later had his vision tested at a high street optician, but this time while wearing glasses. The subsequent score did meet the DVLA standards and he successfully reapplied for his licence.
Dr B is accused of failing to fully explain the consequences of the patient's test scores and she is held responsible for his loss of income during the period his licence was revoked.
ANALYSIS/OUTCOME: Dr B contacts MDDUS for assistance and admits that she may not have carried out the test correctly. In discussion with a medical adviser, she explains that she conducted the test in a dark room and accepts she should have advised the patient to wear his glasses to ensure he met the minimum standard, as per DVLA guidance. She also accepts that she should have explicitly advised the patient regarding his sub-standard test results before concluding the consultation.
In agreement with Dr B, MDDUS settles the case by paying a small sum of compensation for Mr W's lost earnings.
KEY POINTS
Be mindful of the practical consequences of patient health test results.
Ensure the consequences of results are fully explained, particularly in regard to potential negative impacts.
This page was correct at the time of publication. Any guidance is intended as general guidance for members only. If you are a member and need specific advice relating to your own circumstances, please contact one of our advisers.