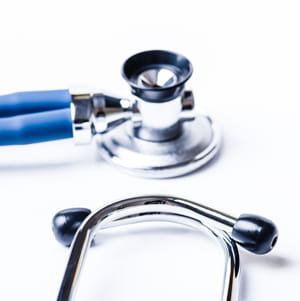 BACKGROUND: A specialist registrar working in cardiology receives an email from a patient that she had treated a year before. He had obviously searched for her address on Google and most likely found it among the contact details in a research paper. The patient is a young man who had been referred because of unusual ECG findings. Tests confirmed that the condition is benign but the registrar recalls that the patient had a history of depression and was still fearful that he was "going to die".
In the email he says that he had detected some "chemistry" between them during an examination carried out by the registrar. He says that he has seen her once again waiting at a bus stop but was too nervous to make an approach. In writing to her in this way he hoped to make contact again, perhaps just for a coffee. The registrar calls MDDUS for advice on how best to reply to the email given the history of depression – or if best not to reply at all.
ANALYSIS/OUTCOME: An adviser suggests that in this case a brief response should be adequate, setting out the professional obligation of doctors to maintain proper boundaries with patients – and informing the young man that any contact including further email communication would not be appropriate. Given his history of depression it might also be helpful to suggest that should the patient have any further health concerns he should discuss these with his GP.
KEY POINTS
Be clear with patients on your professional obligation to maintain appropriate boundaries.
Try to be firm but polite in dealing with such approaches.
Keep a record detailing all patient contact in these cases.
Discuss difficult issues, such as this, with senior colleagues and MDDUS.
This page was correct at the time of publication. Any guidance is intended as general guidance for members only. If you are a member and need specific advice relating to your own circumstances, please contact one of our advisers.