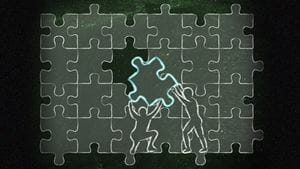 EVERY dentist knows that maintaining good professional relationships within their team is key to a positive and productive working environment. Sadly this is not always easy and tensions can occur, especially considering you probably spend more time with your dental nurse than with your significant other.
Communication is crucial: not only with patients but also with colleagues. If you can sense an atmosphere in your surgery then so will your patients and this can negatively impact the care you provide.
Appreciation
You may have seen nothing wrong in the way you asked your nurse to get you the upper left molar forceps when you were presented with the upper right set. To your nurse, however, your manner was abrupt and unappreciative, especially as she was in the middle of developing that radiograph you requested. She feels you haven't appreciated the fact she had set up the surgery for a root treatment that has now become an extraction, and so giving you the wrong forceps was a genuine oversight as she was juggling so many other tasks.
Insufficient recognition and excessive workload can lead to negativity, resentment and ultimately hostility in the workplace. It's easy for this to happen in a busy dental practice when, under pressure, a dentist can take out their frustrations on a colleague. It is important to be mindful that if you are stressed then your workmate probably is too. An apology and an explanation for your behaviour will go some way to getting your relationship back on track. An acknowledgement or thanks in front of your patient shows the patient that their care is a team effort and shows your colleague that you appreciate them.
Confrontation
No one likes confrontation but sometimes difficult conversations with workmates are unavoidable. The key is to remain professional and avoid personal comments. Keep the conversation straightforward and simple and reinforce how your proposed changes in behaviour will improve patient care, after all that's what everyone is striving for. Also aim to address issues within your own surgery yourself before involving the practice owner. This involvement can sometimes be seen as an escalation of events and may make matters worse. Obviously, if steps you have taken have not been successful then it would be wise to involve the practice principal.
Negativity
Within every workplace lurks the life force vampire. This is the person who is just plain negative and loves to moan. We all sometimes need a moan at work but for this person it's a permanent state. This negativity can be contagious and impact on the whole team, so how can it be managed?
The first step is to consider whether they have a legitimate cause for complaint. If not, then do not engage with each and every comment as you do not want to reinforce their negativity or be influenced by it. This is easier said than done if you work closely with this person, e.g. your nurse. If this is the case then the best course of action is to set boundaries and to cut short any conversations which are negative. Stay professional and focus on creating the best environment for your patients.
Getting personal
But what if the relationship with your nurse/ colleague is going a little too well? It is not unheard of for people who work closely together to become romantically involved and MDDUS is certainly aware of cases in which personal relationships have caused problems within a practice.
The impact that this change could have in the surgery must be honestly considered. Can you continue to work together without the two of you flirting or sharing in-jokes which could make the patient feel awkward? Or worse, would you be able to keep any personal disagreements out of the surgery? To continue providing the best possible patient care, it may be appropriate for you to work with a different nurse. Proceed with caution here and also be aware of the potential for accusations of bullying, harassment or abuse of power.
Social survival
While most people enjoy themselves fairly sensibly on a night out, some may be tempted into excessive drinking, drug-taking or other bad behaviour. No one wants to be the subject of practice gossip or to lose the respect of colleagues, so bear this in mind when you are out socialising. Remember also that the General Dental Council takes a dim view of dentists who engage in unprofessional or inappropriate behaviour outside of work. MDDUS has handled many cases where a dentist's fitness to practise has been called into question due to their personal conduct.
Working relationships, like all relationships, can have their ups and downs. By maintaining good communication, behaving professionally and valuing your team there should be more ups than downs: something that will benefit you and most importantly your patients.
Laura McCormick is a dentist and early practitioner adviser at MDDUS
This page was correct at the time of publication. Any guidance is intended as general guidance for members only. If you are a member and need specific advice relating to your own circumstances, please contact one of our advisers.
Read more from this issue of Insight Primary
SoundBite is published twice a year and distributed to MDDUS members in their final year of dental school and to those undertaking one or two years of postgraduate training throughout the UK. It provides a mix of articles on risk, dento-legal and regulatory matters as well as general features and profiles of interest to trainee dentists.
In this issue