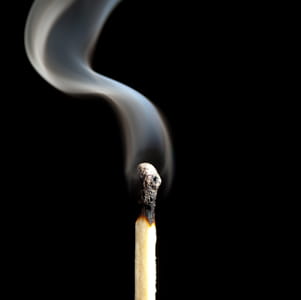 I AM a GP working increasingly long hours at the surgery and still falling behind. The stress is affecting my home life and I'm finding it hard to sleep. I worry that one of these days I'll miss something important. Everyone in our practice is struggling and I don't want to add to the overall pressure by requesting time off. What should I do?
We are all aware of the increasing pressures on GPs at the present time. Whilst most cope with the added pressure, many find themselves struggling against a tide of expanding workload and overstretched resources. Working extended hours and cancelling holidays might appear to help but can impact badly on work-life balance and more seriously on a doctor's health.
MDDUS takes many calls from GPs facing the situation described above. How should the problem be addressed?
It is essential to remember that patient safety must be the first priority – but in order to work safely and effectively doctors must also look after their own health and wellbeing. The doctor above is sufficiently concerned that he is troubled about the safety of his practice. He should therefore consider what steps to take in order to address the situation.
Initially the GP should consider if work practices can be improved. It is important to meet and discuss the problems with colleagues, i.e. partners, practice nurses, the practice manager and other staff. Colleagues should speak to each other about their difficulties. Meeting in this way should be with a view to consider if changes and improvements to work practices can be achieved: for example, changing consultation times, changing how the practice triages calls and how work is allocated to different healthcare providers (e.g. GP or nurse practitioner). If this is not possible the practice could consider investing in additional staff on a temporary basis to ease the immediate demand.
If meeting in this way is not practical the doctor should at least try to raise his issues with a close colleague. This type of direct communication can be very helpful in trying to identify and address the problems.
Every doctor must consider the risks posed by their own health. If in doubt you should see your GP for appropriate guidance. The General Medial Council (GMC) makes it very clear in Good medical practice that doctors have a responsibility to make sure they are fit (in the health sense of the word) to practise.
The guidance states: "If you know or suspect that you have a serious condition that you could pass on to patients, or if your judgement or performance could be affected by a condition or its treatment, you must consult a suitably qualified colleague. You must follow their advice about any changes to your practice they consider necessary. You must not rely on your own assessment of the risk to patients."
I have added emphasis to the expression "you must" which is used by the GMC to denote "an overriding duty or principle". The GMC further advises that: "You should be registered with a general practitioner outside your family".
The doctor in this scenario should take time to consult with his GP, or failing that, an appropriate specialist or occupational health physician. The advice offered must be followed. This may mean time off work, but a doctor given support and time to recover should be able to return once they are well. A doctor who is well is likely to perform better and in particular they should be safe.
As doctors we all have a responsibility to take steps if patient safety is compromised and that includes situations where there are adverse effects from a colleague who is struggling to cope. They should be encouraged to seek help but if they fail to do so the GMC is clear that it expects intervention.
Good medical practice states: "You must take prompt action if you think that patient safety, dignity or comfort is or may be seriously compromised… If you have concerns that a colleague may not be fit to practise and may be putting patients at risk, you must ask for advice from a colleague, your defence body or us. If you are still concerned you must report this, in line with our guidance and your workplace policy, and make a record of the steps you have taken."
The guidance is clear and whilst there are downsides to a colleague taking time off, if this proves too great a burden for the practice the local health board or NHS England should be consulted and asked for assistance. They should be informed of the problems experienced and the specific risk to patients.
In all such difficult or complex cases we encourage members to contact MDDUS for advice.
Dr Gail Gilmartin is a medical and risk adviser at MDDUS
This page was correct at the time of publication. Any guidance is intended as general guidance for members only. If you are a member and need specific advice relating to your own circumstances, please contact one of our advisers.
Read more from this issue of Insight
Insight (formerly Summons) is published quarterly and distributed to all MDDUS members throughout the UK. It provides a mix of articles on risk, medico-legal and regulatory matters as well as general features and profiles of interest to our members. Browse all current and back issues below.
In this issue