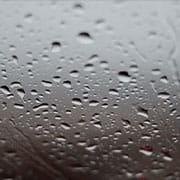 MDDUS dental advisers often hear a particular phrase when assisting members with complaints, claims or regulatory matters: "If it happened again, I would do exactly the same..."
As clinicians, we strive to do our best for our patients, and for some it is inconceivable that mistakes may have been made. In truth, it would be rare – with hindsight – to find nothing that couldn't have been done differently, even in some small part.
A counter to the above phrase is the adage: "If you always do what you always did, you will always get what you always got…". This has been variously attributed to Albert Einstein, Henry Ford, Mark Twain, Homer Simpson and others.
More significantly, if our title phrase is carried forward into NHS disciplinary or General Dental Council (GDC) cases, it tends to be considered as a lack of insightfulness and may be poorly regarded.
It is crucial that in any adverse incident you consider what happened, carry out a significant event analysis (SEA) and, most important of all, do not keep it to yourself. Share the experience with the team so that everyone can learn from it.
ACCIDENT PYRAMID
The pyramid diagram below illustrates a theory developed by Herbert William Heinrich in 1931 to help prevent industrial accidents. It demonstrates the notion that, for every serious incident that might occur, there have been any number of similar incidents. These may have been more minor in nature, and perhaps even disregarded. Complaints would tend mainly to come in toward the base of the triangle.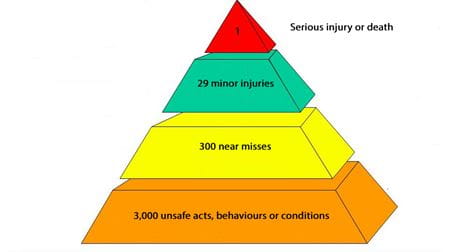 I have assisted a number of members over the years who have prescribed antibiotics for patients with a known and recorded allergy to that antibiotic. Mercifully, I have not had to deal with a case at the very top of the pyramid. I do not know if similar mistakes had previously been made in the practices involved and perhaps identified before any adverse effects, or possibly even had gone unnoticed. But I would not be surprised if that were the case.
When I speak to those members who inadvertently prescribed the wrong antibiotic, I urge them to talk about the incident to their colleagues, at least within the practice, so that all can learn from the experience. I often tell the dentist involved that I guarantee no one will be critical. Each will think with some relief: "I could have done that…" or "that could have been me…" And just maybe it will prevent those colleagues making the same mistake later on.
COMPOUNDING ERRORS
Below is another relevant diagram known as a "toxic cascade". It demonstrates how errors within an organisation can be compounded.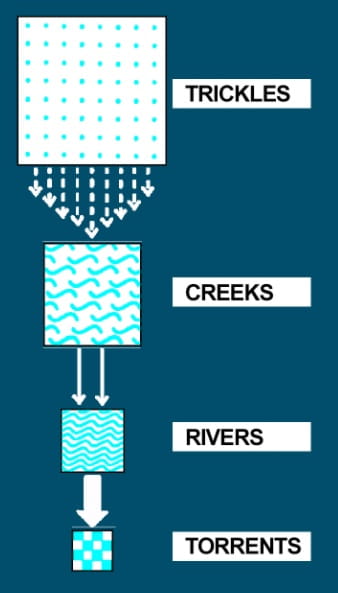 Trickles make no noise and are often unseen. They tend to be innocuous occurrences in clinical practice such as misplaced/misfiled records or missing lab work. The immediate consequences are frustration, inefficiency and inconvenience. There tends to be no expectation that intervention will have an impact, and downstream consequences are rarely considered.
Creeks are risks to the provision of safe care, like our example of prescribing drugs to patients with an allergy. They tend to be immediately addressed, but upstream influences are seldom explored and downstream consequences are not considered.
Rivers are mistakes that are too large to be ignored. People get blamed for these mistakes, but again upstream sources are rarely explored with the potential for future recurrences. Torrents are healthcare errors that kill people.
COMPLAINTS WELCOME
Complaints are nature's way of telling us that things aren't quite right. The view should be: I want my patients to complain because I want to know when they are unhappy. I want the opportunity to put things right promptly and, ideally, I don't want anyone else like the NHS, health board, the ombudsman or the GDC getting involved.
SIGNIFICANT EVENT ANALYSIS
An SEA allows a systematic review of adverse incidents, mistakes, complaints or any untoward, unexpected incident. It helps us to be objective, to reflect on why things did not go according to plan and what is required to minimise the risk of a repeat.
There are any number of templates available online, but broadly speaking what is required is a review of:
What happened?

Who was involved?

Why did this happen?
What were the contributory factors?
Other events?
What might have been done differently?
What lessons are to be learnt?
What actions are required?
How do you make sure there is no repeat episode?
Mistakes will always happen. We should pay attention to them, constantly review policies and procedures, look at training needs, and develop tools to assist like SEAs. Learn from mistakes and complaints and share experiences. Let's investigate those issues down at the bottom of the triangle. Let's deal with trickles not torrents – because if we do exactly the same thing, then next time we might not be so lucky.
Mr Mike Williams is a dental adviser at MDDUS
USEFUL RESOURCES
(member login may be required)
This page was correct at the time of publication. Any guidance is intended as general guidance for members only. If you are a member and need specific advice relating to your own circumstances, please contact one of our advisers.
Read more from this issue of Insight Dental
Insight - Dental is published quarterly and distributed to MDDUS members working in dental practice throughout the UK. It provides a mix of articles on risk, dento-legal and regulatory matters as well as general features and profiles of interest to dentists.
In this issue