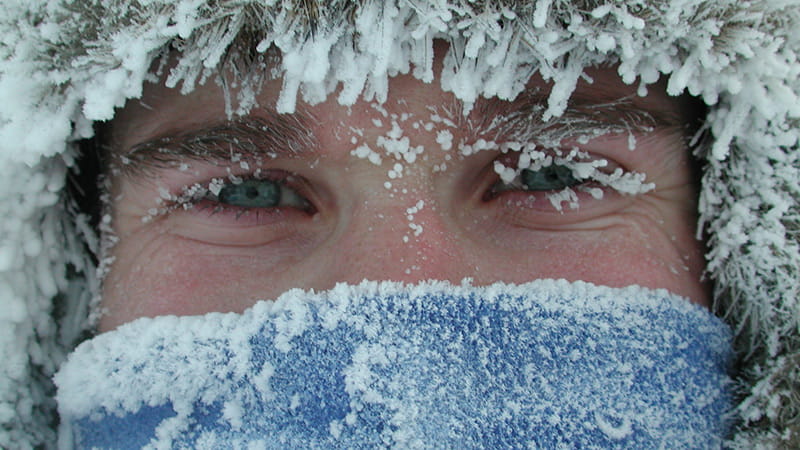 MY chat with Gavin Francis begins with a rather blunt admission for a writer. "I hated English at school," he says. "It was all about the themes in Romeo and Juliet and Middlemarch, and I hated all that."
This comes as something of a surprise to me, and, in truth, slightly derails the line of questioning I've prepared for the Edinburgh-based GP and author of the award-winning Empire Antarctica, a highly literary account of his 14 months as a doctor at Halley, the most inaccessible of the British research stations in Antarctica.
Convinced that the 39-year-old would have "always wanted to be a writer", I'd hoped to explore, for example, the way in which the intention of writing a travel book, particularly about somewhere as inhospitable as Antarctica, interacts with and informs the experience itself.
But he's quite clear about that too: "No, no, I didn't set out to write a book about Antarctica at all." What had motivated Gavin up to this point, it turns out, was not the need to write, but the need to travel, coupled with a love of reading – mostly books about travel. The writing (and the awards) came later.
"I think I travel because I want to gather into myself as many experiences that the planet has to offer as I can. And certainly that's what I did when I started out. So after I qualified in medicine – I was about 23 or 24 – I just started travelling straight away. A journey around the Arctic was my first big trip."
That trip saw him travel from the Shetland Isles to the Faroes, Iceland, Greenland, Svalbard and then Lapland, and was part of a pattern of work/travel/work/travel that he adhered to during much of his time as a trainee doctor. Indeed, a career in medicine has been, for him, very much "a passport to travel".
"In those days it was very easy to do six-month stand-alone jobs in medicine," he says. "And these still counted towards my training. It's harder now."
But there was a job that Gavin had set his sights on since he was a student, which would break that on/off pattern and allow him to combine work and travel in a way he hadn't before. He had devoured books about Antarctica and the early expeditions of explorers like Shackleton, Scott and Richard Byrd and had always wanted to go there himself. And he knew that if he could land a position with the British Antarctic Survey, he would finally get the opportunity to 'winter' there, spending a full year.
His CV, littered with travel experiences as well as training in emergency medicine, stood him in good stead – in particular, he says, because it showed he was "clearly happy in his own company", a characteristic that 14 months in Antarctica with only 13 other people would certainly put to the test. The Halley research station on the Caird Coast, where Gavin ended up, is so remote that it is said to be easier to evacuate someone from a space station than to get a person out of Halley in winter.
So the criteria, he says laughing, were less to do with well-honed medical skills, not that he was short of those, and more do with: "So, how will you cope when, day after day, week after week, month after month, there is nothing for you to do?"
Being 'it' on the ice
He was hired, and there followed six months of training in Plymouth which aimed to plug the gaps, as necessary, in his medical experience. He would be "it" at Halley, which meant doing everything from splinting bones to giving anaesthetics, analysing blood samples, drilling out rotten teeth and, God forbid, dealing with acute appendicitis. Then he was on his way aboard the RRS Ernest Shackleton, named after the explorer who led three British expeditions to the continent in the early 1900s.
To say he had nothing to do is to misunderstand how much there actually is to do on a base station in Antarctica, as Gavin later described in Empire Antarctica. There was solitude, of course, and lots of it, but there was also skiing almost every day, riding around on snowmobiles, visiting the emperor penguin colony 20 km (and one ice cliff, down which you had to abseil) away, learning Italian, unblocking the melt tank from which they drew all their water, and digging out a fuel depot, not to mention helping the meteorologists release their weather balloons and monitor cloud formations.
Medically speaking, things were fairly quiet. "I was very lucky. The things I had to do were very minor, just some broken bones, some dentistry and some infections that needed treatment with intravenous antibiotics. Some years, there's really severe major trauma – someone falls down a crevasse and ends up with three long bone fractures and you can really be in a lot of difficulty."
I would do everything from splinting bones to drilling out rotten teeth
But there was a masters research project to carry out concerning the effects of three and a half months' darkness on the body clock. And as the winter wore on, there was some heavy drinking to be done too, with more than a few boozy nights.
There was also, Gavin decided, a book to be written. And though he was practically on top of the South Pole, he chose instead to write one about the other side of the globe. "I decided to write about the journey I had made a year or two earlier around the Arctic. It was the first time in my medical training I actually had time and space from exams to do so."
The result was True North, about his travels – and those of others throughout history – in the most northern fringes of Europe. A book had not been his original goal, he says, "But the fact that I loved travel literature so much meant that, for me, it was natural one day to try and write a book that I would most want to read."
It was well enough received for Gavin to want to write another and the next book he wrote, on his return to Scotland from Halley, was Empire Antarctica, which was named Scottish Book of the Year in 2013, an award that came with a very handsome £30,000 prize.
Being human
Returning to "civilisation" after a trip like this is not always easy, says Gavin, and after a long period with no one telling you what to do, many people struggle with the loss of autonomy. Gavin's solution? More travel, of course.
"I loved being in the Antarctic, but at the end of a year and a half I very much wanted to be engaged with colour and life. So I came back and did a couple of different jobs, and then I took off around the world on my motorbike with my wife – that was a year and a half in the saddle for both of us."
Since then he and his wife have had three children and Gavin now works as a GP three days a week at a practice where he is a partner. His third book, to be published in May, is Adventures in Human Being, described in the advance publicity as "both a user's guide to the body and a celebration of its elegance". It's his first that isn't a travel book, but the apple hasn't fallen too far from the tree. "I really enjoyed writing it because I'm so used to writing travel books and approaching a physical landscape through looking at its history, what it's like to travel there now and the stories of the people that live there – and this book uses the same attitude and approach but turns it on the body.
"It's like a cultural map of the body. Very different for me but ultimately it's just another kind of journey."
For more information on Gavin's books, visit www.gavinfrancis.com.
Adventures in Human Being is published by Profile Books.
Adam Campbell is a freelance journalist and regular contributor to MDDUS publications
MAIN PHOTO: Dr Gavin Francis braves the Antarctic cold (courtesy of Dr Gavin Francis)
This page was correct at the time of publication. Any guidance is intended as general guidance for members only. If you are a member and need specific advice relating to your own circumstances, please contact one of our advisers.
Read more from this issue of Insight Primary
GPST is published twice a year and distributed to MDDUS members in GP training throughout the UK. It provides a mix of articles on risk, medico-legal and regulatory matters as well as general features and profiles of interest to trainee GPs. Browse all current and back issues below.
In this issue