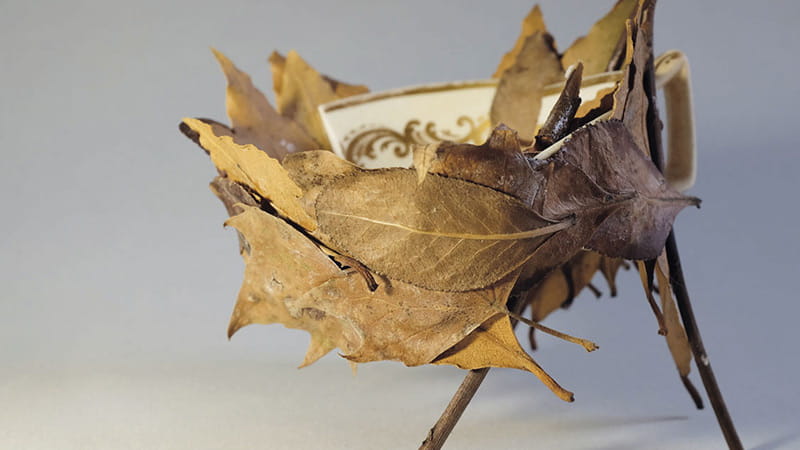 IF you want something done, ask a busy person, the saying goes – it's counterintuitive, but at some level we all know it makes sense. There are just some people who seem to be able to cram more hours into a day than the rest of us, to the point where you can't help thinking they must be working in their sleep.
For Dr Katy Shorttle, this turns out literally to be the case. Talking about the challenges of her working week, which up until recently involved simultaneously training to be a GP and doing a master's degree in illustration, she says of her art: "I think there is a lot of subconscious thought that goes on. You might be thinking about something and then you'll think about it in your sleep and when you wake up, you realise, oh yes, I could do this."
There has even been the odd occasion when sleep was not an option. "I once had a deadline for an art project after a series of night shifts in hospital where I was trying to do art work in between. I ended up finishing the night shifts on a Monday morning and staying up all day to finish my project to hand it in that afternoon," says the 29-year-old, laughing.
Her twin-track career has its obvious difficulties. The seemingly endless process of getting through a medical degree and the subsequent training is gruelling enough on its own – adding another degree to the mix might seem like folly. But when it comes to art, Katy says, there isn't really a choice. "I think that if you have to do it, you have to do it. It's just how you feel."
Drawing a diagnosis
This irresistible creative urge is what first led Katy to take a year out between her preclinical and clinical studies at Cambridge University in order to do a foundation in art. She had always done painting and drawing in her spare time but wanted some more formal training to bolster her range of techniques and ideas. Later, during her FY2 year, she discovered it was possible to do GP training on a part-time basis, and this was when she hatched her plan to embark on an MA in illustration at the same time.
By this time she had begun a blog entitled Drawing a Diagnosis, which included sketches of patients (drawn with their permission) and a description of their conditions. The blog developed out of a daily visual diary she had started during an elective in Cape Town, illustrating the effects of HIV and tuberculosis on people's lives, and she was increasingly finding that her medical experiences were informing the direction in which she wanted to take her art.
"I think being a doctor brings a level of maturity that I didn't have when I did my art foundation course. I struggled to find the subject matter that engaged me. By the time I applied for the MA I'd done only two years of working as a doctor but they were very formative years and those experiences focused me in terms of my art."
This focus led her to produce a fascinating body of work on frailty and the elderly, which was recently on display at Anglia Ruskin University where she did her MA. It was also featured in The Guardian newspaper. "It's a topic that I feel is really important. A lot of my jobs have been working with the elderly and that's one of the projects I'm most proud of, which I feel is most resolved in terms of its message."
Exploring frailty
The project features a series of teacups, each given a person's name and each one altered in some way to depict that person's situation. Susan, represented by a teacup set into molten soap, is chronically short of breath, barely able to ascend the stairs. It's a frustrating condition that has seen her waking up at night with the feeling that she is drowning.
Then there's Shirley, depicted by a broken cup haphazardly reassembled in combination with rows of tablets. In order to escape her chronic pain, Shirley once took an overdose of paracetamol.
Bill, a former farmer disabled by a stroke – and also Katy's beloved grandfather – inspired a fractured cup supported on twigs and encircled with dried autumn leaves. Bill, who recently passed away, was one of the inspirations for the project. "He was independent to the end," Katy says. "Even though he lived on his own, he would throw a Christmas dinner for the lonely elderly. He had his own iPad and was a kind of antidote to the normal stereotype of the elderly, which I found quite inspirational."
I think any time you spend outside the medical field reflecting, looking at your experiences... is bound to have a positive effect on your practice
And the teacups? "They were just a vehicle," says Katy. "I think removing the literal representation of a person gave me the freedom to think about the issue more conceptually and communicate that, rather than depicting an actual person, which would be more limiting."
But, she adds, there's also something to be said about the function of a cup that is cracked or broken. "If you break them and then mend them, and they're decorative, is that a valid function or are they now defunct? That question is, I think, quite interesting in terms of society's interpretation of the elderly. Is that what people think of them? Do they still have a role?" As with the frailty project, Katy's other projects also tend to be centred on medical issues. She's looked at the spread of measles, mumps and rubella, in response to the falling numbers of children receiving the MMR vaccine. Another project examined the Ebola outbreak and the way it was reported outside of Africa, and she has even done a series of bittersweet illustrations of animals with ailments.
Art inspiring medicine
And just as Katy's medical experiences have had a positive influence on her art, so the reverse is true. She says: "I think any time you spend outside the medical field reflecting, looking at your experiences or thinking about medicine more widely is bound to have a positive effect on your practice, because you're a more considered and thoughtful doctor. I think that's always helpful to do in a caring profession when you're dealing with people in difficult situations."
The harmonious nature of her twin careers has also helped to allay any potential fears that a split focus might cause one to dilute the other. Similarly, any concerns she might have had about training on a part-time basis, something usually associated with Olympic athletes or those having particular care responsibilities, have long been shelved. It has meant her full-time colleagues move on more quickly and she has to get used to working alongside new people a lot of the time, but there are positives as well as negatives in that, she says.
Her approach may not be for everyone, says Katy, but it is an option she would recommend to young doctors with a burning desire to pursue other ambitions in addition to medicine. In her case, she says, having another outlet has proved beneficial rather than harmful to her medical training.
"I found a balance by doing something that I'm really passionate about as well as medicine. I'm lucky to have found a way to combine these two things. I think taking a little step back from medical training has allowed me to enjoy it a lot more."
Adam Campbell is a freelance journalist and regular contributor to MDDUS publications
Check out some of Katy's art here.
This page was correct at the time of publication. Any guidance is intended as general guidance for members only. If you are a member and need specific advice relating to your own circumstances, please contact one of our advisers.
Read more from this issue of FYi
FYi is published twice a year and distributed to MDDUS members in Foundation Year 1 and Foundation Year 2 training programmes and final year medical students throughout the UK. It provides a mix of articles on risk, medico-legal and regulatory matters as well as general features and profiles of interest to trainee doctors. Browse all current and back issues below.
In this issue