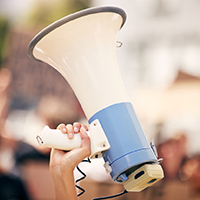 Current and planned industrial action by healthcare workers may mean providing care to your patients is more challenging than usual.
Whilst doctors must always make the care of their patient their first concern, the GMC recognises that doctors "may need to depart from established procedures" and this will include during the event of strikes.
The GMC also states that it will be "taking into account local realities and the need at times to adapt practices at times of significantly increased national pressure" and that "in the unlikely event that you are referred to your professional regulator, they will consider the context you were working in at the time, including all relevant resources, guidelines or protocols".
We can also assure you that as a member of MDDUS you can look to us for support and advice when facing a challenging decision.
You can contact us on 0333 043 4444 for advice and support on individual cases.
As in all clinical encounters, keeping good records of a patient's care is most important. This should include the reasons for taking a particular course of action and the nature of the unusual circumstances.
Our advisers are available 24/7, 365 days of the year for urgent matters.
This page was correct at the time of publication. Any guidance is intended as general guidance for members only. If you are a member and need specific advice relating to your own circumstances, please contact one of our advisers.