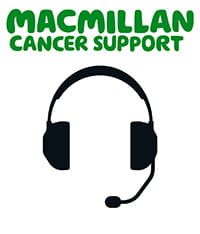 MDDUS has provided free, bespoke training to Macmillan Cancer Support to help its team of expert clinical information nurse specialists deliver safer advice on the charity's support line.
Macmillan Cancer Support is committed to doing whatever it takes to support people affected by cancer to live life as fully as they can. They are online or at the end of a phone whenever anyone with cancer, or affected by it, needs someone to talk to.
Covid-19 fundamentally changed the way Macmillan's cancer information nurse specialists provide this vital support. The UK's leading cancer care charity reached out to MDDUS for support as a shift to remote working since the pandemic led to increasingly complex advice calls and emails.
Macmillan's team of clinical information nurse specialists are one of several expert teams available to callers who contact the charity's support line. Advice is freely available to people living with cancer, to loved ones and carers, or for those who have concerns about a potential cancer diagnosis. Calls to Macmillan are often anonymous and unlike a contact to a GP or hospital, details are not connected to NHS patient records.
The team soon recognised they needed specialised training to better manage the potential risks this created in their consultations.
MDDUS regularly helps members with similar, challenging interactions and we were happy to share our experience and expertise.
Risk adviser Alan Frame planned and delivered a free, bespoke workshop for the clinical information nurse specialists. This was also attended by members of Macmillan's Centre of Clinical Expertise who are a small team of clinicians including doctors, nurses and allied healthcare practitioners who work closely with the support line team.
Alan said: "The Macmillan attendees shared with us the emotional and, at times, ethically taxing nature of their interactions with service users. For example, the challenges they faced around escalation if they were concerned about a distressed caller's immediate safety. We were able to help build the team's confidence in clinical risk reporting and adult safeguarding."
The team looked at a real-life case study from their support line and applied their learnings to practical situations, strengthening their understanding of effective risk management.
The workshop gave Macmillan's clinical information nurse specialist team valuable insights and confirmed their competence in delivering their services while demonstrating Macmillan and MDDUS' dedication to continually improving patient care.
Claire Taylor, Chief Nursing Officer at Macmillan Cancer Support, added: "I am very grateful to MDDUS for delivering this webinar. I was impressed by how well-informed Alan was and how keen he was to engage with us. We found it reassuring to hear from his perspective as an external expert on risk management that we were giving highly appropriate advice during our remote consultations."
In a rapidly evolving healthcare landscape, MDDUS is proud to be working to support Macmillan to deliver a future where patients can receive the best possible care - even from a distance.
This page was correct at the time of publication. Any guidance is intended as general guidance for members only. If you are a member and need specific advice relating to your own circumstances, please contact one of our advisers.