THE past year and a half has been challenging for everyone, especially those who work in healthcare. Many have had to change fundamentally the way they work to continue providing safe care for their patients during the pandemic.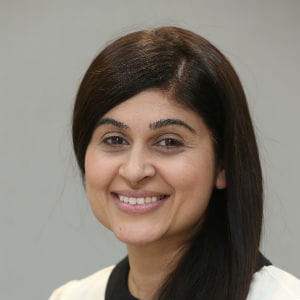 As an MDDUS medical adviser, I regularly speak with members about their medico-legal queries and concerns. Over the past 18 months, many shared personal insights with me about how dealing with Covid-19 has taken a toll on their emotional wellbeing and mental health.
Pandemic challenges
Some of my most vivid recollections from this turbulent time include speaking with former members who came out of retirement to assist the national response. Then there were the many members who were asked to work in a different and unfamiliar specialty. Some told me about the difficulties of obtaining PPE. Other members shared their concerns about having to undertake remote consultations.

We discussed their struggles to cope with a lack of staff, as colleagues self-isolate or become unwell. Members talked about feeling overwhelmed with the changing guidance on managing Covid-19. Some feel they simply need a break, a breather from everything that is happening and a return to normality.

They have also felt guilty for feeling this way. They shared their positive feelings about being called heroes and being applauded. And now their hurt and disappointment about the criticisms they face for how they have dealt with patients along the way.

Members have shared that they feel tired, frustrated and fed up. Some reported being stressed or even burnt out.
Free, confidential support
Looking back, it's clear that many of our members feel that, in asking for help, they are letting their colleagues down. Others have felt unable to ask for help or even know where to access advice and support.

We recognise the pressures our members are feeling or may feel at some point in the future and that's why we have developed, in association with the wellbeing experts at healthcare rm, a comprehensive advice and support package for members.

YourHalo: Emotional Wellbeing is a free, confidential wellbeing service, which was developed to provide healthcare professionals with the care and support they need when facing difficult times.

It is available 24/7 to all MDDUS members and provides access to experienced professionals, who have a broad range of skills and specialties.

Members can be reassured that a variety of treatment pathways are available, including self-help and online resources such as CBT, as well as talking therapies.

MDDUS has been at the side of doctors and dentists for nearly 120 years. Sometimes members need more than medico-legal or dento-legal advice. They need to talk about how they are feeling.

MDDUS encourages our members to put their emotional wellbeing first and seek the support they need.
Get free, confidential support - MDDUS members can find out more about the YourHalo: Emotional Wellbeing service by visiting our mental wellbeing and mental health page here.
Dr Roopinder Brar is a medical adviser at MDDUS
This page was correct at the time of publication. Any guidance is intended as general guidance for members only. If you are a member and need specific advice relating to your own circumstances, please contact one of our advisers.