MDDUS recently launched YourHalo: Emotional Wellbeing, a new mental health and wellbeing support service for our members. YourHalo is a benefit that is free and confidential and can be accessed by all members at any time.
The service connects our members to a qualified and understanding practitioner within minutes, lending a helpful and supportive hand whenever they need it most.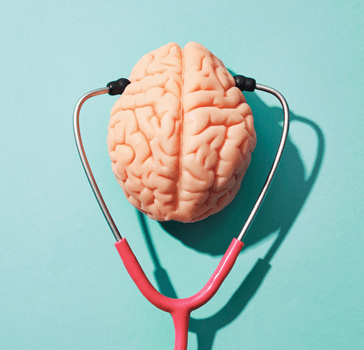 We understand the extreme pressures our members are under, highlighted in a recent
personal blog from MDDUS medical adviser, Dr Roopinder Brar
, who writes about how Covid-19 has taken a toll on many of our members' emotional wellbeing and mental health.
YourHalo is there for all of our members 24/7, but could be particularly noteworthy just now as November is men's health awareness month.
An organisation that is there to offer support, advice and guidance to men which is particularly prominent this month is the
Movember Foundation
, a leading charity dedicated to changing the face of men's health around the world.
The charity focuses on three areas: prostate cancer, testicular cancer and mental health and suicide prevention.
Currently, one man in five dies before the age of 65 and men on average are dying five years earlier than women and from largely preventable reasons. Two of the main causes are prostate cancer and testicular cancer.
Prostate cancer affects one in eight men in the UK and is the most common cancer in men. Most men with early prostate cancer do not have any signs or symptoms.
Testicular cancer is rare, accounting for 1 per cent of all cancers in men. It affects around 2,300 men each year and is the most common type of cancer in men between the ages of 15 and 49.
According to the Movember Foundation, 62 per cent of those who are at the most risk of testicular cancer don't know how to check themselves to look for the signs, and with this in mind, the foundation created a 30 second 'how to' video to support men around the world. You can view the video
here
.
Another area supported by the foundation is mental health and suicide prevention. MDDUS also recognises that it's never been more important to look after your own mental health and wellbeing.
In collaboration with our independent partner, healthcare rm, YourHalo (Your Health and Lifestyle Options) is there to support you and help you achieve or maintain a healthy, physical and mental lifestyle.
If you need to reach out for support, guidance or just someone to talk to, as a member of MDDUS you can
access YourHalo: Emotional Wellbeing here right now
. Remember, it's ok not to be ok, experienced healthcare professionals are only a phone call away.
This page was correct at the time of publication. Any guidance is intended as general guidance for members only. If you are a member and need specific advice relating to your own circumstances, please contact one of our advisers.