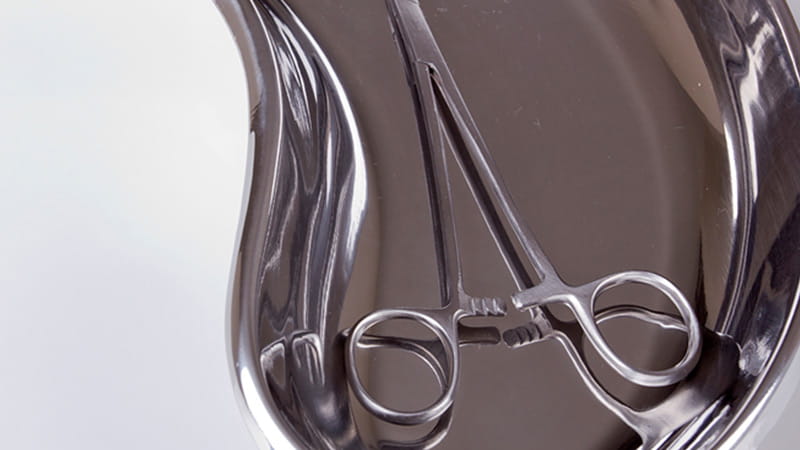 Analysis of MDDUS claims data allows us to develop communications which highlight key risks for our members and to develop a range of responsive guidance which can aid safer practice including risk alerts, video modules, checklists and other associated communications.
Our most recent analysis, covering the previous two years of private hospital claims, has resulted in useful, high level information on areas of practice associated with negligence claims. There is still some drilling down to be done to uncover some of the finer detail, but our headline findings have been interesting.
Treatment and surgical
The largest cluster of claims in this category was in our 'treatment' keyword which was identified in 79 per cent of the total private hospital claims. This is perhaps not surprising as 'treatment' captures all of the surgical claims raised against our members, with a number of related causes identified across the area.
A blend of factors was uncovered in many of these cases and included: perceived poor surgical technique/outcome, associated post-operative complications, failure to manage patient expectations and/or failure to assess suitability for the surgery undertaken. Poor management of expectations and assessment for surgery were particularly relevant in relation to cosmetic and elective procedures. Communication, consent process and associated record keeping issues were woven throughout these cases and contributed to the cause of a number of the claims.
The use of 'perceived' is particularly noteworthy here as a number of the cases involved a disappointing outcome for the patient in relation to the procedure undertaken. However, a disappointing outcome, or indeed post-operative complications, are not necessarily indicators of negligence. Much of this negative perception was due to poor management of patient expectations as to the potential outcomes and risks associated with the surgery. Effective patient-doctor communication and comprehensive consent and record keeping processes could have helped mitigate some of this.
Diagnosis and investigatory procedures
Our next cluster fell around diagnosis and associated investigatory procedures, and the main theme here was failure to identify or recognise symptoms which would indicate an additional diagnosis. Most of these cases resulted in delayed diagnosis of a variety of conditions, from fractures to lymphoma. Listening and understanding messages from patients in relation to symptoms and widening the scope of diagnosis are key risk lessons here.
There was also a smaller cluster around misinterpretation of reports, which also commonly resulted in delayed diagnosis or delayed referral. Human factors leading to simple errors in assessing and interpreting reports were typical in these cases. Failure to call on relevant specialist expertise also contributed to a number of the claims, as did poor record keeping where reports should have been available but had been incorrectly filed or were missing.
Communication and the consent process
Communication and the consent process had both been allocated their own categories and initially the frequency of these contributory factors appeared low. However, as the analysis progressed it became clear that these areas were often woven throughout cases across all of the categories and keywords. Fully extracting these issues in the events and narrative of a case can be difficult and claims were therefore often categorised as another, more instantly apparent, keyword.
Where the consent process was identified as the primary cause, failure to obtain informed consent was the main cited reason. These cases involved failings across the whole consent process including failure to explain effectively the risks, benefits and alternatives to treatment in language and terminology the patient can understand and failure to listen and respond appropriately to patient concerns around the proposed treatment. See my colleague, Dr Gail Gilmartin's blog on the latest case law on this area.
Poor record keeping was also common among these cases and particularly related to documentation of communication and the consent process, ensuring availability of relevant information, recording information shared by patients and addressing patient concerns.
The next steps
Guidance and materials in response to these identified themes are being developed and will be released on our website over the next few months. Do these findings fit with your understanding of the risks in your private hospital practice? Are there any other types of information or specific guidance you would like to see us develop across these themes?
This page was correct at the time of publication. Any guidance is intended as general guidance for members only. If you are a member and need specific advice relating to your own circumstances, please contact one of our advisers.