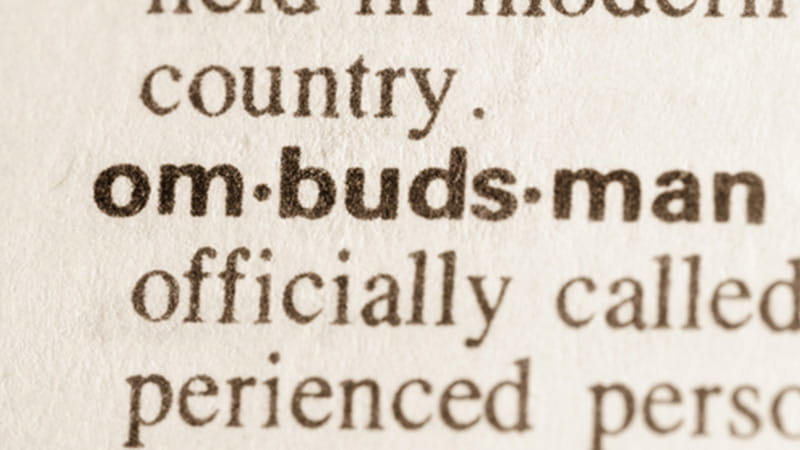 ANYONE visiting the website of the Parliamentary and Public Services Ombudsman in England will be greeted with "Can we help you with your complaint?". Further information is provided stating that the PHSO investigates complaints about unfair treatment or where someone has received poor service from government departments, other public organisations and the NHS in England.
A complaint about the NHS must first be raised and investigated locally. The PHSO is then the final step of the complaints system, providing "an independent and last resort to have your complaint looked at".
However, alongside the PHSO there are several ombudsmen for different public services – over 20 ombudsmen services in the UK and over 10 for public services in England.
Research has shown that of those people unhappy with a service only 34 per cent actually complain. This is mainly because it is too much trouble and a belief that it won't make any difference.
Barriers to complaints are seen as barriers to the opportunity to learn from mistakes and improve services. This is particularly true of larger organizations which may not be made aware of trends and may repeat errors – with compromise to services and patient safety, and continuing complaints.
Subsequent to a detailed review by Robert Gordon CB the Government has now set out proposals in a consultation document regarding revision to ombudsmen services in England.
These proposals include a new single Ombudsman in England to include the remit of the current PHSO, the Local Government Ombudsman and the Housing Ombudsman. This simplification would almost certainly assist in what is currently a complex area. Members of the public are frustrated by systems which overlap in practice (e.g. health and social care) but are separated by jurisdictional matters affecting the current ombudsmen. This frustration can lead to antagonism which serves to make complaint resolution more difficult.
The MDDUS supports this proposal and have recently issued a press release to this effect.
Further proposals are to make the service more accessible via email, telephone and online – which is to be expected of most modern organisations, especially in relation to public services. There is also a call to enhance the Ombudsman's role; but this may well duplicate other routes and we have expressed a view that this is not something the MDDUS supports.
The proposals clarify that the first stage of complaints should continue to be based locally and that under one new Public Service Ombudsman there would be senior ombudsmen who would maintain full expertise in a specific area, such as health. Retaining these aspects of the current system is seen positively.
For those members interested, the consultation can be accessed here.
This page was correct at the time of publication. Any guidance is intended as general guidance for members only. If you are a member and need specific advice relating to your own circumstances, please contact one of our advisers.