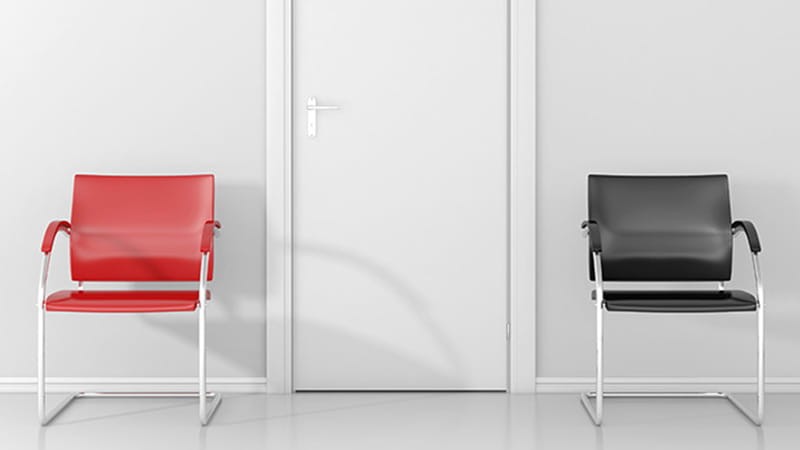 The MDDUS risk team are currently working on the first episodes of our new podcast series, RISK BITES, and we'd like your help in directing some of the content.
This first series will focus on a fictitious patient, Mrs Roberts.
Mrs Roberts is age 51 and attends her GP on several occasions, some of these consultations relating to breast and menopausal symptoms.
She is subsequently diagnosed with breast cancer.
Departing from the standard case discussion you might have come to expect, our MDDUS advisers will consider the scenario in two very different practice settings. Mrs Roberts will present with the same complaints across a very similar timeline in Practice A and in Practice B.
In both practices Mrs Robert's case has the same clinical outcome, but as we will discover across the series, Practice A and Practice B find themselves in very different positions when they must respond to the patient's diagnosis as it progresses from an adverse incident, to an NHS complaint, a claim of negligence and lastly a referral to the General Medical Council.
Each RISK BITE episode will allow you to listen in as the case progresses and Mrs Roberts's medical records at both Practice A and Practice B will be available for you to view as you follow the medico-legal consequences for each practice across the series.
How to get involved
We'd like to offer members the opportunity to direct some of our series content.
As a mutual we think it's important that we try to demystify our risk management advice in areas such as record-keeping, responding to complaints, investigating adverse events and help make sure you know how to respond properly to claims and GMC complaints and have the evidence available to mitigate the impact of these.
As well as our hosts, medical and risk adviser Dr Gail Gilmartin and senior risk adviser Liz Price, we will invite other guests to share their thoughts and advice.
So tell us what concerns you about these medico-legal areas and, where possible, we will include suggested discussion points and advice on any concerns in the RISK BITES series.
There are two ways to get involved:
Post a comment against this blog or,
Drop us an email via risk@mddus.com
This page was correct at the time of publication. Any guidance is intended as general guidance for members only. If you are a member and need specific advice relating to your own circumstances, please contact one of our advisers.