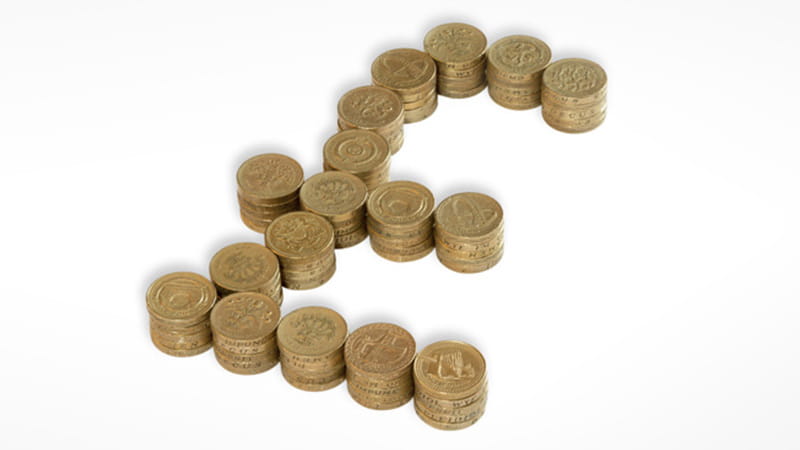 The largest UK medical negligence claim 
I was astonished to learn recently that the NHS is facing a £24m payout for one claim.

A simple mix-up in an operating theatre left an active 10-year-old girl with catastrophic brain damage. This has led to the NHS (not MDDUS) facing this record-breaking medical negligence bill.

The incident occurred when a syringe containing glue was wrongly injected into an artery in the girl's brain during surgery at Great Ormond Street children's hospital in London, in June 2010. The girl is now in a wheelchair, can barely move and needs round the clock care. Prior to the accident she suffered from a rare condition in which arteries and veins become tangled, which can lead to bleeding. Doctors at Great Ormond Street use glue to seal off leaking blood vessels and dye to highlight the blood flow. A mix-up of syringes led to the devastating outcome.

MDDUS can advise doctors working in high-risk circumstances and situations (obstetrics wards for example) to take special care and ensure systems and procedures are in place to reduce risk, but we acknowledge that mistakes will be made and it is our job as a medical defence union to ensure our members are protected should the unthinkable happen.

Here I will examine the characteristics of large claims and provide one or two thoughts on how to reduce the risk – as far as is possible.
A large claim – could it happen to you?
The simple answer to that is yes. If we consider our own MDDUS data what we find is that an analysis of past large claims indicates that their incidence is unpredictable. A doctor with no previous claims is as likely to have a very large claim as a doctor with several previous small claims.

In many ways, cases that result in large claims differ from other medical mishaps only in the consequences. A large claim does not denote the degree of negligence, but the degree of damage. In other words, one large claim does not necessarily make anyone a bad doctor. This is just one reason why the concept of a no-claims discount is not relevant to medical indemnity claims.
The risk posed by large claims
Each year thousands of medical negligence claims are made by patients in the UK against hospitals, health boards, trusts and individual doctors and dentists. Fortunately, massive payouts like the one above are rare. Otherwise the costs could be crippling both to the NHS and medical defence organisations, who represent individual doctors and dentists.

Keeping abreast of the potential risk posed by large claims is of prime importance to the MDDUS. The Union employs actuaries to estimate future settlement and legal costs to ensure that we have more than sufficient funds to cover such claims – both known and not yet intimated – on behalf of our members.
MDDUS experience
Cases involving birth trauma are common among very large claims. Looking at our own data, complications in pregnancy and labour typically constitute the highest percentage of large claims (>£0.5m).

Other common large claim cases intimated to MDDUS include those associated with:
failure to diagnose or refer a patient with meningitis
complications associated with pregnancy
complications associated with birth
head injuries
brain haemorrhage
complications associated with fractures
spinal surgery.
So the risk of large claims is greater for our members who work in specialties such as obstetrics, gynaecology, neurosurgery, orthopedic surgery and spinal surgery. . However, it is often the unsuspecting GP who receives a large claim relating to meningitis.
The cost of large claims
It is the costs in supporting life-long care in severely disabled patients (who often have near-normal life expectancies) that characterise most large claims. In addition, a patient's loss of future earnings and the expense of ongoing care (e.g. house adaptations) are all factors that drive the cost of such claims into the hundreds of thousands, or even millions.

Reforms by Lord Justice Jackson have been brought in to try and reduce litigation costs. The processes are working their way through the courts and will take time to show in our data, but will of course only potentially help reduce adverse legal costs and not the rising cost of damages.
The celebrity effect
High-profile celebrity cases may also contribute to an increase in frequency and cost of claims across the UK. Most of us will have heard of the Leslie Ash case. The actress (from the Bill) received a £5m settlement when she contracted a strain of the superbug MRSA after being treated for fractured ribs at the Chelsea and Westminster Hospital in 2004. She suffered paralysis as a result and difficulties with walking. Most of the value of the award was based on past and future loss of earnings as an actress.

Such examples certainly help create awareness across the public of medical negligence claims and the potential awards.
Reduce your risk
In terms of risk reduction for large claims, from our experience good comprehensive medical records can make a difference in defending our members. Communication is of course always important and we do see cases resulting from members failing to obtain valid (informed and voluntary) patient consent.
Terema, our aviation and healthcare training partners, say it is probable that more than 75 per cent of patient safety failures involve 'human factors'. In this respect Terema teach us how human performance can be optimised through better understanding the behavior of individuals, their interactions with each other and their environment. This is all 'grist to the mill' when considering how to reduce the incidence of large claims.
For more detail, please watch on our video interview, Risk Factor, where risk adviser Alan Frame and I further discuss large claims risk. You can also access checklists on record keeping and find out more about Terema.
This page was correct at the time of publication. Any guidance is intended as general guidance for members only. If you are a member and need specific advice relating to your own circumstances, please contact one of our advisers.