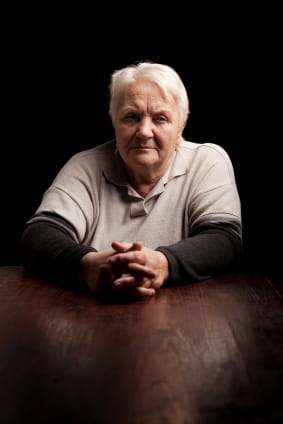 I have been a practice adviser with MDDUS for exactly a year now. I had been a practice manager for many years before this and welcomed the opportunity to change direction and use my skills in a different environment. What a steep learning curve it has turned out to be!

General practice has much to commend it and as I look back at it through my (admittedly rose-tinted) spectacles, it is still the place where patients receive excellent all-round care, where Granny's heart disease and Johnny's sore toe both receive care and attention. The GP is the link between all specialties and must try to fit together the pieces of the medical jigsaw to see the complete picture. The staff team often know certain patients well and will champion individuals to ensure they receive the appropriate treatment, whilst efficiently juggling appointments, prescriptions and dispensing TLC.

When I remove my tinted spectacles I can smile rather smugly in the knowledge that when the toilet overflows, the air conditioning does not work and the ants have invaded the kitchen again, it is no longer my responsibility to fix it. Instead my role is to advise and support doctors and practice staff when patient X has written a complaint about their treatment or launched into a rant about an individual or practice on a social media site.

Before MDDUS, I had a working knowledge of legislation such as the Data Protection Act 1998 and Parental Responsibility, but learning the details of the Acts and how the laws differ across the UK as a practice adviser has taken more than a few mental acrobatics (not all of which have yet been mastered.)

Whilst climbing this steep learning curve, I have found myself both commending my former practice for having good policies in place and occasionally thinking 'I wish I knew then what I know now'.

That sparked an idea for a series of blogs in which I have been asked to consider that question more specifically: "If I was to go into a practice knowing what I know now, what policy or system would I consider reassessing?"

The first thing that came to mind was a key issue that is regularly raised by members – the breakdown of the doctor/patient relationship. In extreme cases, this can lead to the removal of patients from the practice list but this option must be carefully considered. If I were to enter a practice today then I'd certainly look again at this particular issue as there are a number of factors to consider.

GMC guidance offers the following points when considering the removal of a patient from the practice list: 
Breakdown of trust    In rare circumstances, the trust between you and a patient may break down, for example, if the patient has been violent, threatening or abusive to you or a colleague; stolen from you or the premises; persistently acted inconsiderately or unreasonably; or made a sexual advance to you.
Consider reasons You should not end a professional relationship with a patient solely because of a complaint the patient has made about you or your team, or because of the resource implications of the patient's care or treatment.
Warn the Patient / Explore Alternatives Before you end a professional relationship with a patient you should warn the patient that you are considering ending the relationship and do what you can to restore it. You should explore alternatives to ending the professional relationship and discuss the situation with an experienced colleague or your employer or contracting body.
Be fair You must be satisfied that your reason for wanting to end the relationship is fair and does not discriminate against the patient.
Inform / Document If you decide to end your professional relationship with a patient you must ensure the patient is told of your decision and your reasons for doing so. Where practical, the patient should be told in writing and this should be recorded in their notes. Information recorded in the patient's records must be factual and objective and should not include anything that could unfairly prejudice their future treatment.
Be Reasonable Every decision should be made on an individual, considered basis to decide whether the removal is appropriate and reasonable. Policies such as "3 DNA's and you're out" could be seen as unfair to patients such as the elderly or those with mental health problems.
Patients are increasingly complaining about being unfairly removed from a practice list and many of these are upheld by the Ombudsman. This is why I would urge caution and, should you decide to remove a patient, you must be prepared to justify your decision and ensure it complies with GMC guidance.
As patient expectations rise, challenging behaviour seems to be more common and we often receive calls from staff who are having to tolerate abuse or aggression. Practices must be consistent and fair in their approach to removing patients. This includes warning patients in writing before removal. Use these letters to detail the incidents of unacceptable behaviour displayed by the patient and be clear as to what behaviour you expect from them in the future. Inform them that, should the bad behaviour persist, they may be removed from the list. The GMS contract expects such warnings to have been issued in the 12 months prior to any removal. Immediate removal of a patient is only appropriate in extreme cases, often involving violence. Usually the police would be informed at the time of such an incident.

By being mindful of GMC guidance, making appropriate use of warning letters and carefully considering patient removal, practice managers may be able to resolve cases of poor patient behaviour without having to resort to removal. In doing so, you may well avoid a long, drawn-out complaints procedure and keep stress levels to a minimum.

This is the first in a series of "What I know now…" blogs by our Practice Advisers
This page was correct at the time of publication. Any guidance is intended as general guidance for members only. If you are a member and need specific advice relating to your own circumstances, please contact one of our advisers.