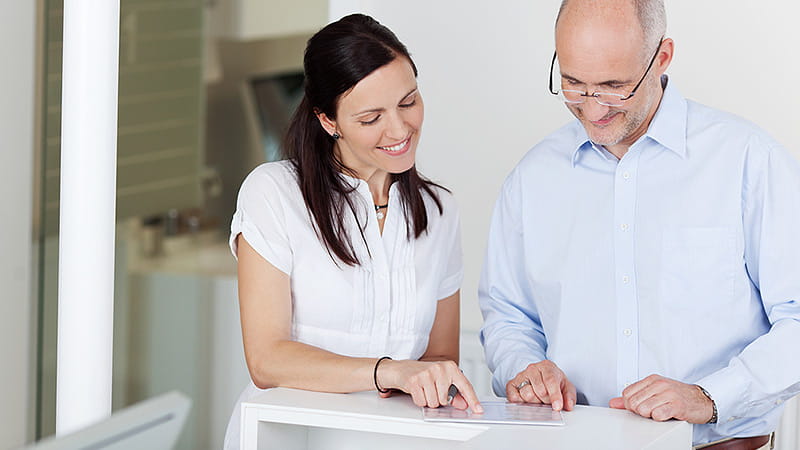 The use of healthcare assistants (HCAs) to carry out duties traditionally undertaken by practice nurses has increased significantly over the past decade.

Calls for advice on the appropriate use of HCAs range from whether they can undertake basic health monitoring such as BP, height and weight measurements to whether they can undertake flu vaccinations, wart removal, conduct warfarin clinics and act as chaperones during intimate examinations.

The Royal College of Nursing provides useful information on the range of tasks considered appropriate at an HCA level, however there is no concrete guidance or list of tasks that are suitable for non-clinical delegation. In order to decide what is appropriate to delegate, it is important to consider the risks associated with carrying out the task. If there is the possibility of any clinical judgement being required, then the task will not be appropriate for delegation to a HCA. However, sometimes the line is not so clear!

GMC guidance states that:
When delegating care you must be satisfied that the person to whom you delegate has the knowledge, skills and experience to provide the relevant care or treatment; or that the person will be adequately supervised.
Consider a procedure for which an HCA could be well suited. You might think: "it's just a series of actions or steps for goodness sake". But is it really in the best interest of the patient? Would a practice nurse or GP carrying out the procedure possibly notice or pick up on something unusual – even unrelated – a sign or symptom which could lead them to initiate further investigation?
It is essential to ensure that within any training, the importance of listening to patients for 'red flags' and noticing anything unusual is reinforced with the HCA. In order to support this, supervision procedures should be very flexible and assistance readily available if required. Intuition and experience also play an important role.
If a HCA has ANY concerns – something they have seen or heard or information which is new or unexpected – they should feel comfortable in passing that on to a clinician for advice. In our experience at MDDUS it is very important that any information about new signs or symptoms that patients pass to HCAs during a consultation should be documented (and flagged) to a clinical supervisor as soon as possible.
Patients often assume that such information will be passed on: for example, if a test returns as 'normal' the patient may not make a further appointment with the GP – even if their symptoms persist – as they assume the HCA would have passed on this information and the practice will act if clinically necessary.

In my experience, practices can be good at providing training and assessing and documenting that the HCA is competent but then become complacent about the continued need for appropriate clinical supervision. This can often lead to the HCA feeling increasingly isolated and perhaps less able to approach busy practice nurses and GPs.

So, when considering delegation of clinical tasks to your HCA, it is important to factor in:
the individual's level of experience in dealing with patients
their ability to (comfortably) communicate effectively with clinical staff
the level of appropriate training and supervision you are able to provide
the culture of your practice and how responses to requests for advice/help interruptions are managed
that clinicians are ultimately responsible for the overall management of the patient, whose care and treatment must be the first consideration.
Are you available and accessible…perhaps it's time to check?
This page was correct at the time of publication. Any guidance is intended as general guidance for members only. If you are a member and need specific advice relating to your own circumstances, please contact one of our advisers.