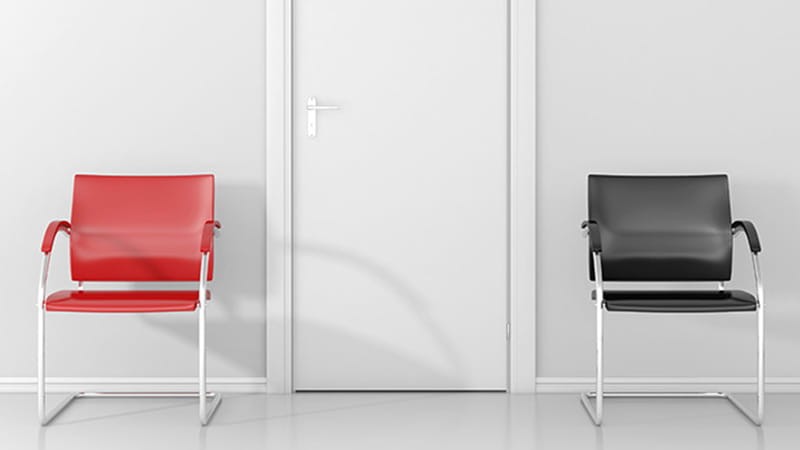 In the midst of a busy surgery, particularly one that is running behind, many clinicians describe feeling a sense of relief when a patient doesn't turn up for their booked appointment.

Whilst you might be tempted to use the extra time to grab a much-needed coffee, catch up with some e-mails or just plain catch up, it is important to be aware that patients defaulting on their appointments can have serious consequences for practices.
Picture this...
One of your patients (an infrequent attender) recently had a consultation at which you arranged to have some bloods taken. The results return to the practice and are clinically significant. You initiate an action for the reception team to contact the patient, to ask them to come in for an appointment with you.
Ask yourself a few questions...
Do you think any more about the patient?
Would you know if the patient decided a follow-up appointment was not necessary?
Would it matter?
Mitigating the risk...
Let's assume the receptionist has indeed spoken to the patient and booked them in for an appointment for you (that's a whole other blog).
Most practice systems would not generate an alert if this patient cancelled the appointment.  Because of this, it is important that any 'urgent' need to review a patient is communicated to the receptionist AND the patient as 'necessary' (i.e. 'not optional' as even if the patient feels better, there will continue to be an underlying health risk which requires action!).

All practice systems flag that a patient has not attended for a booked appointment. In any subsequent investigation of a missed or delayed diagnosis, it could be argued that the practice missed an opportunity, and it would have been safer if they had a system in place to maximise the effectiveness of this flag.
Some risk mitigation actions to consider...
Communicate urgency /need.  When a patient is contacted by the practice to book a return or review appointment, the level or urgency or need should be made clear (in-house, with non-clinical staff and with the patient).
Create a flag. When the appointment is created, the reason and by whom it was instigated should be clearly noted in the slot. This ensures the clinician seeing the patient straight away is properly briefed – particularly as the patient could be asked to see a practice nurse or HCA.
Attend to DNAs. When a patient does not attend for their appointment, take a few seconds to check the appointment slot to see whether there are any workflow notes.

It could be that this simple system prompts a further (perhaps more successful) contact with the patient, thereby both avoiding exposure of the practice to risk and the patient to preventable harm.

If you want to review how you book appointments in practice, feel free to download our Managing Appointments checklist

I wonder whether practices have developed systems around DNAs to mitigate risk and I'd be really interested in how these are used....
This page was correct at the time of publication. Any guidance is intended as general guidance for members only. If you are a member and need specific advice relating to your own circumstances, please contact one of our advisers.