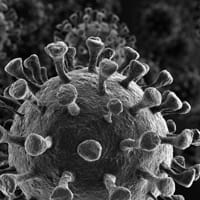 THE Scottish government recently announced it will establish a public inquiry into its handling of the Covid-19 pandemic. Governments across the UK are expected to follow suit, with the UK government already confirming an inquiry in 2022. We understand that the potential of being involved in such inquiries may cause you to worry and be concerned. MDDUS can assure members of our support and offer advice on what may be expected of you as a result of these inquiries – and what we as your defence organisation can do to assist you.
The aims and principles of the Scottish inquiry have yet to be finalised, but the Scottish government has said that the intention is to consider the "four harms" of the pandemic. These are:
direct health impacts of Covid-19, including cases and deaths in care homes
other health impacts
societal impacts, including education
economic impacts.
Other public inquiries are also likely to focus on these areas and other issues. MDDUS will be updating our advice as and when details are published, but we appreciate the uncertainty these inquires may bring. Until more details are available, it is advisable that all medical and dental members in the UK prepare to provide information, should this be necessary and as is expected from us as healthcare professionals.
We believe the first two points in the list above are likely to be the main focus for you. Depending on your role, seniority and location, you may be drawn into other aspects of these inquiries and asked to provide information. MDDUS recognises that it may seem daunting, but the following actions and strategies may be of help.
Gather evidence
Organisational leads should gather and collate any information, guidance or policies issued to your organisation which informed actions you took during the pandemic. This may include guidance and advice that was updated and altered frequently and at a fast pace. Such information may have influenced the way in which you organised services, redeployed staff or consulted with/treated your patients. This is all helpful information, which may assist in answering key questions.
In situations where a complaint or concerns were raised by a patient or their representative, it would help your investigation or defence to provide evidence that you were following official national or local guidance at the time. Providers should not only have an accurate repository of Covid-related guidance or information but also be clear on what period this relates to, and that the organisation was following the correct guidance when making important decisions. It may help to organise your evidence in chronological order.
Communicate with colleagues
It is important to work with colleagues to build a picture of potential areas that may require further focus, for example particular complaints or how you dealt with care home patients. It's likely that you will already have an idea of potential areas of concern for your organisation or team. You may have seen a pattern in complaints being raised by patients. Maintaining clear communication amongst your colleagues is key. Discussing trends and sharing learning points will help you stay one step ahead if you are later asked to provide further information on these areas.
Monitoring organisational changes
Consider changes or amendments to processes which had to be made in response to the pandemic and whether these have been reviewed since. Be sure that that any discussions and changes made to processes as a result of a complaint or a significant event in your organisation are documented clearly. It is also useful to keep a record of how and when these changes were made and reviewed, to ensure they are working well and you are practising in a way that keeps patients safe.
The above are intended to be a starting point to help members prepare for the upcoming Covid inquiries. When more information is available, MDDUS will update our guidance and provide specific advice on emerging areas of concern. If you have any particular concerns or queries and wish to speak to a medical adviser, please contact our advice line on 0333 043 4444.
Kay Louise Grant is a risk adviser at MDDUS
Related resource: MDDUS online course on Acting as a witness – coming soon. Contact risk@mddus.com to express your interest
This page was correct at the time of publication. Any guidance is intended as general guidance for members only. If you are a member and need specific advice relating to your own circumstances, please contact one of our advisers.