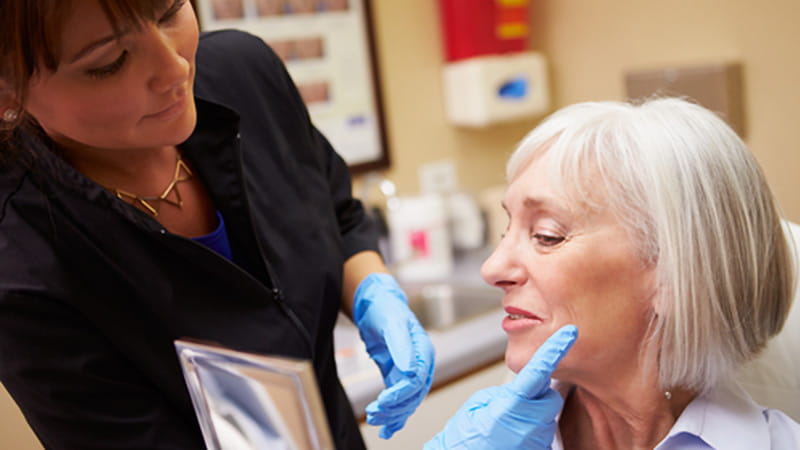 MDDUS regularly receives calls from both medical and dental members asking advice in regard to remote prescribing, particularly the use of Botox and other injectable cosmetics.
It is area of practice that requires careful consideration. Earlier this year, a leading cosmetic doctor was suspended for 12 months after acting "dishonestly" and encouraging nurses to obtain Botox illegally. A BBC investigation in 2012 exposed the doctor's misconduct and, as a result, the GMC tightened up its guidance on the prescribing of injectable cosmetics.
Both the GMC and GDC now require clinicians to have face-to-face consultations with patients before prescribing Botox, Dysport, Vistabel or other injectable cosmetic medicines. This is necessary to assess their medical history and the reasons for wanting the treatment. Skype or any other form of video-link is considered inadequate to assess a patient in order to prescribe these treatments. Instead, clinicians must undertake a physical consultation with the patient, even if the treatment is to be administered by another healthcare professional such as a cosmetic nurse.
Clinicians should also ensure they recognise and work within the limits of their own competence. MDDUS strongly advises that all clinicians prescribing injectable cosmetic medicines such as Botox ensure they have up-to-date training in its administration, complications, interactions and adverse reactions.
Clinicians can prescribe remotely for some other medicines, provided they are able to make an appropriate clinical assessment of the patient's needs. The GMC's Good practice in prescribing and managing medicines and devices provides further guidance for doctors prescribing remotely. This includes extra responsibilities to consider if the patient has not been referred by their own GP and the doctor has not had a face-to-face consultation or access to the patient's medical records.
Patients should be made aware of the limitations of a remote consultation; it is also important to make a clear, contemporaneous record of the consultation, including an adequate assessment of the patient and their consent to treatment.
Clinicians should also consider the geographical location of their patient when prescribing remotely, for example, to an online pharmacy. Regulatory requirements for medicines differ between countries and MDDUS members are reminded that indemnity does not extend to work outside of the UK.
ACTION: Face-to-face consultations with patients are required before prescribing Botox or other injectable cosmetic medicines. Ensure compliance with regulations and professional guidance before remotely prescribing any medicine or treatment.
This page was correct at the time of publication. Any guidance is intended as general guidance for members only. If you are a member and need specific advice relating to your own circumstances, please contact one of our advisers.