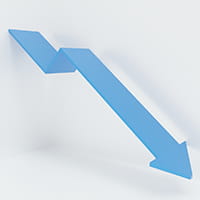 PUBLIC satisfaction with how the health service runs has fallen to 36 per cent (a drop of 17 percentage points from 2020), according to analysis of the 2021 British Social Attitudes survey (BSA) published by The King's Fund and the Nuffield Trust.
This is the lowest level of satisfaction recorded since 1997.
The survey carried out by the National Centre for Social Research (NatCen) in September and October 2021 found that concerns over long waiting times (65 per cent), NHS staff shortages (46 per cent) and inadequate government funding (40 per cent) remained the top reasons people gave for being dissatisfied with the NHS in 2021.
The analysis reveals that public satisfaction with GP services is now at an "unprecedented" 38 per cent – 30 percentage points below the level recorded in 2019 and the lowest level of satisfaction recorded for GP services since the survey began in 1983.
Public satisfaction with hospital inpatient and outpatient services and dentistry are also all at the lowest level since the BSA survey began, with A&E services at the lowest level since being separately assessed in 1999.
Support for the "founding principles of the NHS" remained broad: with 94 per cent agreeing care should be free of charge, primarily funded through taxation (86 per cent) and available to everyone (84 per cent).
Dr John Holden, chief medical officer of MDDUS, commented: "The results of this survey will sadden healthcare professionals who have worked in the NHS under incredibly challenging circumstances during the last two years.
"The issue of long waiting times will be partly addressed by government tackling the workforce shortage.
"However, we know from the personal experiences of our members that unless NHS workers and their wellbeing are supported they will be unable to provide the necessary care to patients."
Professor Martin Marshall, Chair of the Royal College of GPs, said: "We are extremely disappointed and saddened by these findings, which reflect a service working under crippling staffing and resource pressures following the pandemic, which has pushed general practice, and the wider NHS, to its limits.
"The GP workforce is no longer big enough to meet demand. Successive governments have failed to invest in our service and GP numbers have declined while our workload has escalated in volume and complexity.
"More GPs are in training than ever before – but when more are leaving the profession than entering it, we are fighting a losing battle.
"Key to this is addressing the 'undoable' workload in general practice, which is leading to GPs burning out and leaving the profession earlier than planned. That's why we urgently need the current Government to deliver on its 2019 election manifesto pledge of 6,000 additional GPs and 26,000 more members of the wider practice team by 2024."
BMA chair of council Dr Chaand Nagpaul commented: "Now is the time to change course and invest in the workforce, to stem the exodus of highly-skilled and experienced NHS professionals, otherwise it will be too late for the NHS and too late for patients."
This page was correct at the time of publication. Any guidance is intended as general guidance for members only. If you are a member and need specific advice relating to your own circumstances, please contact one of our advisers.