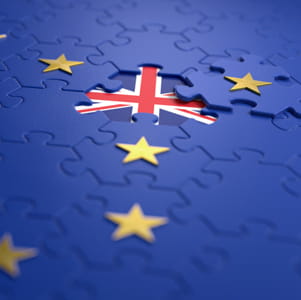 THE GMC has confirmed that there will be no "imminent changes" to how doctors are regulated or how non-UK doctors are registered after the UK leaves the European Union on 31 January 2020.
Chief executive and registrar of the GMC, Charlie Massey, has written to stakeholders to say that during the transition period (due to last until 31 December 2020) doctors can register with the GMC in the usual way.
Mr Massey further states: "What happens after that will depend on the outcome of the next stage of trade deal negotiations. However, we're taking steps to reassure doctors from the European Economic Area (EEA) already working in the UK with provisional or full registration, that they'll continue to be able to practise as they do now, during and after, the transition period."
"We value the expertise and important contribution that doctors from the EEA and around the world make to our health services. Over the past two years we've been working closely with the four UK health departments to make sure that doctors wouldn't be deterred from practising here, regardless of how the UK exited the EU. We'll continue to do the same in the months ahead, and do all we can to support the retention and flow of doctors into the UK."
The GMC plans to update its Brexit webpage as soon as more information is available.
This page was correct at the time of publication. Any guidance is intended as general guidance for members only. If you are a member and need specific advice relating to your own circumstances, please contact one of our advisers.