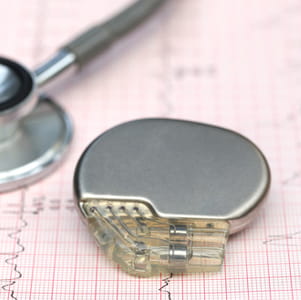 DRASTIC changes must be made to the way surgical procedures and medical devices are regulated to protect patients, the Royal College of Surgeons has said.
All new surgical procedures and medical devices should be registered before being offered to patients. Implantable devices should also be tracked to monitor efficacy and patient safety long term.
The call was made by RCS president Professor Derek Alderson in response to a worldwide investigation into medical devices by the International Consortium of Investigative Journalists (ICIJ), known as the Implant Files.
The BBC's Panorama programme, which aired on Thursday, highlighted concerns that devices are sometimes not properly tested before being implanted, and that "some patients are treated like human guinea pigs then abandoned when things go wrong."
Professor Alderson reassured patients that medical devices are manufactured and used to high standards in the UK. But he said: "Nevertheless, there have been sufficient number of incidents to underline the need for drastic regulatory changes that the RCS has long called for."
Unlike drugs, many surgical innovations are introduced without clinical trial data or centrally held evidence, which Professor Alderson said was "a risk to patient safety and public confidence."
He said: "The RCS believes that all new surgical procedures and devices should be registered, with related data collected in the appropriate national audits, before they are routinely offered to patients. All implantable devices should be registered and tracked to monitor efficacy and patient safety in the long-term."
The College is calling for Government funding and support for the changes, and potentially national guidelines on the introduction of new procedures and technologies.
It recommends the use of clinical trials where feasible and said surgical trials play a "critical role" in improving patient care - and testing the safety and efficacy of new innovations and devices.
The RCS is due to make specific recommendations on these points later this year when its Commission on the Future of Surgery reports its findings.
It also emphasised the importance of healthcare staff reporting adverse incidents so that they can be investigated by the Medicines and Healthcare products Regulatory Agency (MHRA).
Link:
This page was correct at the time of publication. Any guidance is intended as general guidance for members only. If you are a member and need specific advice relating to your own circumstances, please contact one of our advisers.