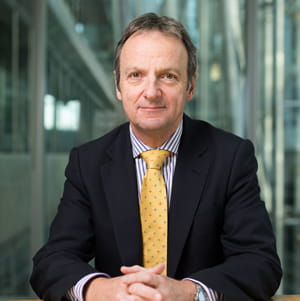 THE General Medical Council is recruiting for a new chair to take over from Professor Sir Terence Stephenson on the upcoming completion of his four-year term.
Applications will be welcome until 9 May to both lay and medical candidates, across the four countries of the UK.
The role of the chair is to provide leadership to the GMC's Council, heading up meetings and working closely with the chief executive and the senior management team. The chair also engages with ministers, leaders of the medical profession and patient groups in all four countries of the UK and acts as an ambassador for the GMC.
The recruitment process will follow guidelines set out by the Professional Standards Authority (PSA). A selection panel will make recommendations to the Privy Council, who will then make the final decision on the appointment.
Professor Sir Terence Stephenson started as GMC Chair on 1 January 2015 and his fixed-term post will finish later this year. Previously he served as a Council member from 2009 until 2012.
In a statement the GMC commented: "Under [Professor Stephenson's] leadership the GMC has significantly stepped up its support for doctors – from developing mobile apps so doctors can access ethical guidance on the go, to increasing the number of staff working with doctors on the front line across the UK.
"He has overseen a number of initiatives to support doctors in training, including the GMC's move to understand the impact of burnout on medical education and training in their national training surveys. And he has overseen the start of the process of introducing a Medical Licensing Assessment, to bring greater consistency to how doctors show they have the capabilities to join the register.
"He has also steered the GMC through an intense period of operational savings, leading to the introduction of a new fixed-term discount for newly qualified doctors when they join the register and reductions across the board for all other fees."
Professor Stephenson said: "Serving as the GMC's Chair has been an enormous privilege and a great challenge for me. I am extremely proud of what we have achieved during my time as Chair. But there is plenty more to do and the GMC is continually striving to improve"
Click here to find out more about the post.
This page was correct at the time of publication. Any guidance is intended as general guidance for members only. If you are a member and need specific advice relating to your own circumstances, please contact one of our advisers.