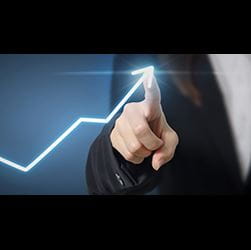 NHS England has pledged funding to offset the rising cost of GP indemnity as part of new implementation plans set out in its General Practice Forward View.
A new Indemnity Support Scheme will be introduced in April 2017 providing a financial contribution to practices in England to alleviate "exposure to indemnity inflation in scheduled work". NHS England will provide an additional payment to each practice based on calculated estimates of the average annual inflationary increase in indemnity costs faced by GPs.
In its review on GP indemnity NHS England states: "This amount will then be distributed amongst practices based on their list size, not on weighted capitation."
The first payment will be in April 2017 to address inflation experienced in 2016-17 and a corresponding payment will be made in April 2018 to cover inflation experienced in 17/18. The scheme will be reviewed in two years.
NHS England says that by basing payments for practices on the list size, the scheme will include provision for the additional indemnity premiums faced by all GPs at the practice as well as partners. GP practices will be expected to provide an appropriate share of their payment to their salaried GPs and locum GPs.
It adds that further details will be worked up through discussion with the profession.
The review concludes that longer-term action is necessary to address the root causes of rising indemnity costs. It states that the Department of Health will begin an urgent piece of work to identity effective ways of addressing these causes and will continue with efforts to cap the amount legal firms can recover in clinical negligence cases.
Following the announcement, MDDUS Chief Executive Chris Kenny commented: "We welcome the fact that the government and NHS England have found the indemnity market to be efficient and competitive. They have not reached for naive solutions with unpredictable effects in the long-term and should not be tempted to do so in the future.
"We welcome the measures to relieve immediate pressures. It is now vital to address causes, not just symptoms. So we urge the government to make rapid headway on the tort reform and recoverable costs agenda to build sustainability.
"We will continue to work with the profession and the NHS to ensure that indemnity keeps up-to-date with the needs of a changing service. We look forward to working actively with government and NHS England on the further actions detailed in the review."
This page was correct at the time of publication. Any guidance is intended as general guidance for members only. If you are a member and need specific advice relating to your own circumstances, please contact one of our advisers.