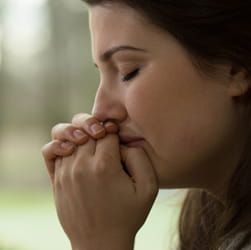 NHS England is to spend an additional £16 million on specialist mental health services in a bid to reduce stress levels and to improve GP retention. That is on top of the £3.5 million investment they pledged in September.
The move is part of a substantial package of measures outlined in NHS England's new report General Practice Forward View. It sets out how the organisation plans to "get general practice back on its feet" over the next few years, covering matters of investment, workforce, workload, infrastructure, and care redesign.
It comes as the Health and Social Care Information Centre published new figures revealing the number of GPs working in primary care in England has fallen by almost two per cent. The General and Personal Medical Services, England 2005-2015 report showed that, at September 30, 2015, there were 34,100 FTE GPs (excluding locums). This is compared to a provisional estimate for 2014 of 34,700 – a drop of 1.9 per cent.
NHS England chief executive Simon Stevens described General Practice Forward View as an "urgent to do list" which offered "specific, practical and funded steps". He said an extra £2.4 billion a year was now earmarked for general practice services up to 2020/21. Spending will rise from £9.6 billion in 2016/17 to more than £12 billion by 2021 – a 14 per cent real terms increase.
This investment will be supplemented by a £500 million national 'turnaround' package to support GP practices, and additional funds from local clinical commissioning groups (CCGs).
The Royal College of GPs hailed the report as the "most significant announcement for general practice since the 1960s."
RCGP chair Dr Maureen Baker added: "[This] is a huge and important step in the right direction and, if implemented correctly, our profession, the wider NHS, and most importantly, our patients will reap the benefits."
The College also published a list of FAQs about the report in which they reassured practices they would not be forced to open seven days a week in order to benefit from the extra funding.
Efforts to tackle GP burnout fall under the category of "workload" which seeks to "reduce practice burdens and help release time". It is expected stress support services will be available across England by December 2016.
In addition, a new four-year £40 million practice resilience programme will be launched in 2016 to support struggling practices. Changes will be made to streamline the Care Quality Commission inspection regime, there will be cuts in red tape, legal limits on administrative burdens at the hospital/GP interface, and action to cut inappropriate demand on general practice.
On workforce, NHS England plans to use new incentives for training, recruitment and return to practice, aiming to add a further 5,000 net full time equivalent GPs. They will bring in 3,000 new fully funded practice-based mental health therapists; an extra 1,500 co-funded practice clinical pharmacists; and nationally funded support for practice nurses, physician assistants, practice managers and receptionists.
Other measures include upgrades to practice premises; investment in technology to support online tools and appointments; and a new voluntary GP contract supporting integrated primary and community health services.
This page was correct at the time of publication. Any guidance is intended as general guidance for members only. If you are a member and need specific advice relating to your own circumstances, please contact one of our advisers.