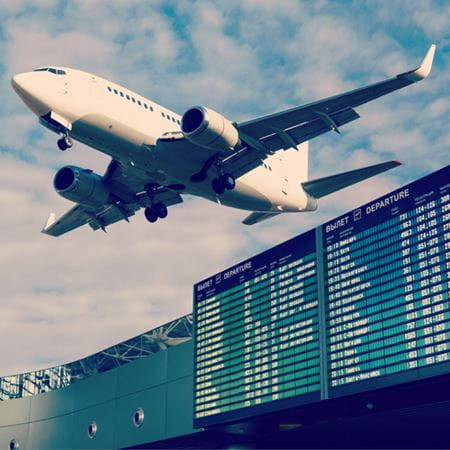 AFTER months of living with strict lockdown rules, there will be many people celebrating the return of foreign travel and beach holidays. And while this is a positive step in many ways, it does create a new challenge for employers.
The MDDUS employment law advisory team have received a number of calls from managers seeking advice on what to do if a worker who goes on holiday is required to self-isolate on their return.
Dozens of countries across the world have been deemed safe enough for "non-essential travel", but those who have seen a spike in COVID-19 cases are added to national quarantine lists, meaning anyone returning from these destinations must self-isolate for 14 days.
As formal government advice on which countries require quarantine changes every day, it is something of a gamble for travellers as to whether they will face restrictions at the end of their trip. To add to the challenges, government advice differs across the UK nations.
So where does this leave employers? Firstly, it is important to consider each employee's individual circumstances. For employees whose destination country is added to a UK quarantine list while they are over there, you may wish to be slightly more flexible with your approach.
WFH
If an employee must quarantine on their return then consider whether they are able to work from home. If so, then this is the best case scenario in terms of minimising the impact on their employment. However, homeworking is not always possible for all medical or dental practice roles. We have also had feedback that IT equipment is in short supply, which can be an added complication.
Annual leave
Another option is to ask your employee to use annual leave for the duration of the isolation period. This may not be practical if the worker does not have enough leave available. In these circumstances, you may have to come to an agreement with the employee using unpaid leave. Unless the employee is exhibiting coronavirus symptoms then we suggest that the use of statutory or contractual sick pay does not apply in this case.
Planned quarantine
Employees who wish to travel to a country that is already on a quarantine list must seek advance approval. This may be a scenario that suits someone who can work from home, or someone who is happy to use annual or unpaid leave to cover the isolation period. However, it may not be practical to have an employee out of the practice for an additional two weeks, in which case you could decline their leave request. Make sure your annual leave policy has been updated to take this quarantine issue into account, and be sure staff are aware of the need for prior approval.
Consistency
With this quarantine issue, it is important to apply it consistently and that all staff are treated the same. Some roles lend themselves to homeworking more easily than others. So to grant leave that includes extended time away from the workplace to some and not others should only be done if it is justifiable with a sound business case.
To conclude, an isolation or quarantine period needs approval in the same way that a holiday does and should be covered by either homeworking, annual leave or unpaid leave. For more specific advice, call the advice line on 0333 043 4444 or email advice@mddus.com.
Travel advice
This page was correct at the time of publication. Any guidance is intended as general guidance for members only. If you are a member and need specific advice relating to your own circumstances, please contact one of our advisers.