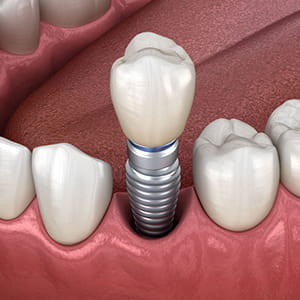 BACKGROUND: A 61-year-old teacher Ms D attends the dental surgery with a failed crown at UL2 – the tooth being fractured below gingival level and unrestorable.
Dr N has been her dentist for over 15 years and he advises on treatment options, which include provision of a bridge with a post in an adjacent tooth or an implant-retained crown. He discusses potential costs for these options but Ms D states that her understanding is that the restorative treatment should be fully covered under the dental payment plan she took out seven years ago.
The dentist explains that her plan will cover the restorative dental treatment, including provision of a bridge, but that it excludes laboratory fees and prescriptions. The plan does not cover the provision of implants. He suggests that Ms D contact the dental payment plan provider for further clarification.
Ms D attends another dentist for a second opinion and is advised that a bridge would bring substantial risk of future treatment failure, with potential damage to the adjacent tooth. A implant-retained crown is viewed as the best option.
A phone call to the dental payment plan provider also confirms to Ms D that the cost for an implant would not be covered under her plan, and nor would the laboratory costs in providing a bridge.
Ms D writes a formal letter of complaint to the practice claiming she was mis-sold her dental payment plan.
In the letter, she states that seven years ago, just after she had two anterior crowns placed, Dr N had expressed concerns over their long-term viability, given the severity of her overbite. He said restorative treatment could be expensive and recommended the Ms D take out a dental payment plan to fund future treatment over and above her routine dental care. The monthly cost would be based on an assessment of her oral health and would take account of her overbite, and the plan would cover the costs of restorative treatment.
Ms D agreed to the plan and was sent a brochure by the provider but she states that Dr N never made clear that "necessary" implant treatment would be excluded – nor that she would be liable for the manufacture costs of any crown or bridge work. The provider also states that the practice should have provided Ms D with a copy of the contract and annual confirmation of prices. Ms D states the only paperwork she received came directly from the payment plan provider.
Left with no viable option other than implant treatment, Ms D is demanding that the practice cover the cost.
ANALYSIS/OUTCOME: MDDUS advises the practice to acknowledge the complaint in writing and a dental adviser provides advice on a formal response to the complaint. The adviser states that he does not think the policy was mis-sold but that the patient obviously misunderstood what was covered and the nature of any additional top-up payment to cover laboratory costs.
Dr N is unable to confirm whether Ms D was provided with a copy of the agreement by the practice, although this is standard procedure. Given the misunderstanding, Dr N decides to offer 50 per cent toward the cost of implant treatment with an agreement of no further liability.
Ms D agrees and the matter is settled.
KEY POINTS
Confirm with patients their understanding of the terms of any dental payment plan before purchase.
Ensure patients are sent copies of the agreed dental payment plan contract and annual confirmation of costs.
This page was correct at the time of publication. Any guidance is intended as general guidance for members only. If you are a member and need specific advice relating to your own circumstances, please contact one of our advisers.