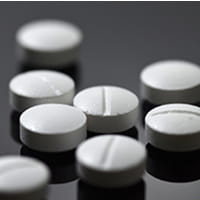 BACKGROUND: A 42-year-old patient, Mr C, is being treated with diazepam for an anxiety disorder. His GP, Dr H, prescribes the drug weekly, despite complaints by Mr C that he runs out of medication by the weekend.
Dr H has recently advised Mr C to engage with the community mental health team to review his medication. The GP is concerned over the long-term risks of diazepam treatment and feels that such an assessment is necessary.
Mr C appears at reception and asks to see the practice manager to make a formal complaint. He says that he has checked with the health board and a solicitor and has been advised that an assessment is not mandatory – and he also finds the suggestion "insulting".
The practice manager contacts MDDUS for advice on how to handle the complaint and sends a draft letter of response in for an adviser to review.
ANALYSIS/OUTCOME: The MDDUS adviser replies by email and notes that the draft letter is an acknowledgement of receipt of the verbal complaint and restatement of Mr C's concerns as understood by the practice manager – but it also includes a short statement of Dr H's position on matter.
The MDDUS adviser suggests that the acknowledgement letter should be separate from any detailed response to the complaint, and that Dr H's statement should be removed. This will allow Mr C to confirm that the listed complaints accurately reflect what he wants investigated. The acknowledgement letter should be posted within three working days of receipt of the complaint and provide a timescale (within 20 working days in Scotland) for when the substantive response will be sent to the patient.
The adviser recommends that the substantive letter of response should start with an acknowledgement of Mr C's dissatisfaction and an expression of regret for the perceived harm suffered, an indication that the complaint has been taken seriously, and an account of the practice investigation undertaken into his concerns.
The PM is advised to provide a summary of the last few consultations, including the dates the patient was seen, an account of Mr C's presenting symptoms, Dr H's examination findings, working diagnosis and management plan. This should also include the rationale for Dr H deciding that the medication should be prescribed on a weekly basis.
The letter should then address the specific concerns raised, taking a separate paragraph for each concern and offering an explanation and apology if thought appropriate, along with relevant reflection. This should address the reasons why Dr H wants to maintain the prescription at weekly-dispense, including any risks associated with prescriptions of longer duration, and why he feels it to be clinically appropriate for the patient to attend the community mental health team in order to remain on this prescription.
The letter should then conclude by offering to arrange a meeting to discuss the matter further if helpful. It must also state that if Mr C remains dissatisfied he can contact the ombudsman (provide contact details).
KEY POINTS
Follow a clear framework when responding to verbal or written complaints.
Express regret that the complainant is unhappy with their care.
Provide a summary of concerns and describe how the complaint has been investigated.
Explain the relevant facts of the care provided and why it was provided in that way – and offer an explanation and an apology (if appropriate).
Reflect on whether anything could have been done differently in hindsight, and outline any actions and/or changes to practice arising from learning points.
Offer of a face-to-face meeting and remind the complainant that if they remain dissatisfied they are entitled to raise concerns with the ombudsman and provide contact details.
Complaint-handling procedures differ slightly across the UK and local guidance should be referred to, particularly in respect of statutory timescales.
This page was correct at the time of publication. Any guidance is intended as general guidance for members only. If you are a member and need specific advice relating to your own circumstances, please contact one of our advisers.