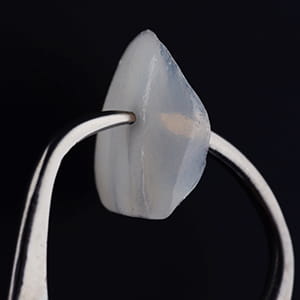 BACKGROUND: Mr N is undergoing orthodontic treatment to correct a Class 2, Division 1 malocclusion. The orthodontist contacts Mr N's dental practice asking for removal of a veneer on an upper lateral incisor in order to aid the bonding of orthodontic brackets.
The patient's dentist Dr J believes that the orthodontics could be achieved using a porcelain cement, thus leaving the veneer in situ. Dr J is concerned that removal of this veneer could risk loss of pulp vitality, debonding and a sub-optimal aesthetic outcome.
Dr J offers her opinion to Mr N on the proposed treatment but the patient writes back demanding that the requested treatment be carried out as advised by his orthodontist.
Dr J contacts MDDUS for advice on his response.
ANALYSIS/OUTCOME: The MDDUS adviser writes back suggesting that the matter is fundamentally down to clinical opinion. Should removal of the veneer be contrary to her clinical judgement then Dr J should decline to offer the service irrespective of the patient's wishes, and the reasoning behind this should by explained in empathetic and professional terms.
However, if Dr J believes that removal of the veneer is a viable though risky option, it could be introduced in the "menu of treatments" at the consenting stage. Mr N would need to understand the material risks associated with this procedure, which should be explained both verbally and in writing.
Bearing in mind patient expectations and the complexity of the treatment being undertaken, it may also be worth considering a referral to a restorative specialist for this component of the treatment plan.
KEY POINTS
No dentist is expected or advised to carry out requested treatment contrary to their clinical judgement.
The justification for declining to offer requested treatment should be discussed and recorded in the notes.
This page was correct at the time of publication. Any guidance is intended as general guidance for members only. If you are a member and need specific advice relating to your own circumstances, please contact one of our advisers.