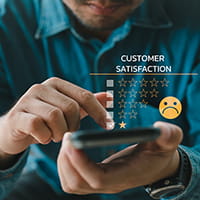 BACKGROUND: Mr M is a 47-year-old plumber. He attends his dental surgery complaining of severe pain in his lower left jaw. The dentist – Dr S – examines Mr M and notes a large restoration in LL5 and that the tooth is tender to percussion. A radiograph reveals a peri-apical abscess. Dr S discusses treatment options with the patient, including no treatment, root canal treatment with crowning of the tooth or extraction. Mr D opts to have the tooth extracted.
The tooth is removed following administration of appropriate local anaesthetic, with haemostasis achieved and the patient sent home with instructions on routine post-operative care.
Two days later Mr M returns to the surgery for an emergency appointment, complaining that the socket is painful and infected and that he needs an antibiotic. Dr S examines the extraction site and finds (and records) no swelling, lymphadenompathy or other sign of infection. He advises Mr M that post-extraction pain is common and rarely a sign of infection. Ibuprofen and mouthwash are prescribed (subject to a medical history check of possible allergy) and safety netting advice provided.
A week later Mr M posts a review on a local online directory commenting that Dr S is "incompetent and rude". He states that the dentist struggled to extract his tooth and "left a painful mess which later became infected". Mr M further states that Dr S refused to prescribe an antibiotic to deal with the infection – and later that day he contacted his GP practice and spoke to a doctor who prescribed an antibiotic over the phone.
Dr S writes to MDDUS for advice on how to respond to the complaint.
ANALYSIS/OUTCOME: An MDDUS adviser writes to Dr S advising against posting a detailed response to the specific complaint on the public forum, as to do so would likely breach patient confidentiality. A short response could be posted to say the practice regrets that on this occasion it did not meet Mr M's expectations and in acknowledgement of his adverse review a personal response will been sent in line with the practice complaints policy.
Dr S is advised that the personal letter of response sent should express regret over Mr M's dissatisfaction and offer a summary and clinical justification of the treatment provided – again stating that post-operative pain is normal following an extraction and best treated with analgesics. He should further explain that on examination he found no sign of infection or indication for antibiotic treatment – and that he was not consulted and could not comment on the treatment provided by Mr M's GP.
The letter should offer Mr M the opportunity to discuss the matter further and also advise that he is free to further his concerns with either the ombudsman or Dental Complaints Service.
Nothing more is heard from Mr M on the matter and he remains a patient at the practice.
KEY POINTS
Ensure you clearly record the clinical reasoning behind treatment decisions.
Do not respond to online complaints in a manner that would breach patient confidentiality.
Follow relevant clinical guidelines (e.g. FGDP/SDCEP) on the use of antibiotics in dentistry.
This page was correct at the time of publication. Any guidance is intended as general guidance for members only. If you are a member and need specific advice relating to your own circumstances, please contact one of our advisers.