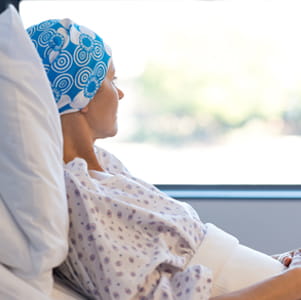 BACKGROUND: Mrs U is 43 years old and has a life-limiting condition. She desires an elective procedure – which she believes will enhance her quality of life – and has been referred to a consultant surgeon Mr J.
Clinicians within the multi-disciplinary team caring for Mrs U have previously advised her that she would have a significant risk of cardiac complications during any major surgery. Mrs U insists that she is fully aware of the risks and wants the procedure.
Mr J contacts MDDUS for advice on the medico-legal implications of performing the surgery.
ANALYSIS/OUTCOME: An MDDUS adviser refers Mr J to GMC guidance on Good Medical Practice and Decision making and consent.
The GMC advises that doctors must act within the remit of their competence and expertise, and in the clinical interests of each patient.
In Decision making and consent, the GMC states that doctors must give patients the "information they want or need to make a decision" and this will include options for treating or managing the condition and "potential benefits, risks of harm, uncertainties about and likelihood of success for each option, including the option to take no action".
The GMC also states that: "Patients need relevant information to be shared in a way they can understand and retain, so they can use it to make a decision".
Doctors must document these discussions in the notes and ensure that there has been reasonable time for the patient to consider the information provided and discuss any questions that may arise.
The GMC also states that doctors must be clear about the scope of decisions so that patients understand exactly what they are consenting to. This is particularly important if there is "significant risk of a specific harm occurring during an intervention, which would present more than one way to proceed".
In this case, Mr J must consider whether the procedure is clinically appropriate and serves the Mrs U's needs. Mr J is advised to explore the patient's reasons for requesting the procedure, her understanding of what it involves and her expectations about the likely outcome. This discussion should identify and consider factors that are significant to Mrs U.
Should Mr J believe that the requested procedure would not serve Mrs U's needs, GMC guidance confirms that he may decline the request. However, he should explain his reasons to Mrs U and explore other options available to her, including her right to seek a second opinion.
Should Mr J believe that the surgery is clinically appropriate, he is advised to liaise with the other clinicians who would be involved in the provision of Mrs U's care. The GMC reminds doctors to obtain support from other members of the healthcare team, particularly when others are experts in certain conditions and treatments. A team-based approach can be helpful in fulfilling Mrs U's information needs.
The clinicians involved should document their discussions with Mrs U about the decision-making and consent process in accordance with GMC guidance and the hospital's policy.
KEY POINTS
Respect patient autonomy.
Ensure that patients have all the information they need about their treatment and care and are supported to make informed decisions.
Ensure you find out what matters to a patient, encourage them to ask questions and share relevant information about the potential benefits and harms of proposed options and reasonable alternatives, including the option to take no action.
If you have decided that treatment would not be in a patient's clinical interests, be clear and firm in explaining to the patient why you have reached that view and explore other possible options, including the right to seek a second opinion.
This page was correct at the time of publication. Any guidance is intended as general guidance for members only. If you are a member and need specific advice relating to your own circumstances, please contact one of our advisers.