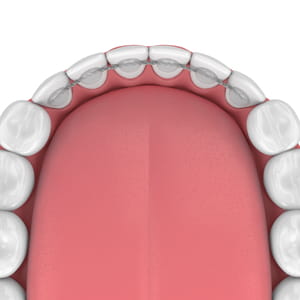 BACKGROUND: Mr T has a bonded retainer that has been in place for three years. He attends a hygienist – Ms V – at the dental surgery for a routine scale and polish.
Three weeks later he returns to the practice claiming that during treatment the hygienist had damaged the bonding along one side of his retainer causing it to partially detach. His dentist – Dr G – re-cements the retainer in place but a week later it dislodges again and comes off completely.
Mr T now demands that the practice cover the cost for a private orthodontist to reattach the retainer at a fee of several hundred pounds. The practice contacts MDDUS for advice on a draft response.
ANALYSIS/OUTCOME: A dental adviser reviews the patient records and written accounts of the treatment provided by both Ms V and Dr G. The hygienist insists that had the composite holding the retainer in place been damaged during her treatment this would have been drawn to the patient's attention and noted in the clinical records. She questions why Mr T would wait three weeks to return to the surgery.
Dr G in his statement points out that fixed retainers do occasionally debond, most commonly due to patients biting into hard food. A partial re-cement may fail to hold the retainer in place if the composite is more generally weakened.
A letter is drafted to Mr T first expressing regret at the problems he has experienced with his dental care. The letter further states that Ms V is extremely careful when providing hygiene treatment for patients with bonded retainers and that, had she observed damage to the composite during treatment, she would have informed him of this. Given that Mr T must have noticed problems with his loose retainer soon after treatment she suggests it would have been prudent to re-attend the surgery earlier to have the matter checked out.
Treatment to re-cement the retainer in place was not guaranteed success given the retainer was already loose – but the practice offers to cover part of the cost of replacing the retainer as a gesture of goodwill. This is on the understanding that it is a full and final settlement of the matter and there is no admission of liability on the part of the practice or its staff.
KEY POINTS
Clinical records kept at high standard offer the best defence against potential claims.
An apology and/or small gesture of goodwill will often prevent complaints escalating into more costly matters.
This page was correct at the time of publication. Any guidance is intended as general guidance for members only. If you are a member and need specific advice relating to your own circumstances, please contact one of our advisers.