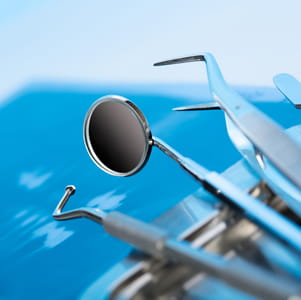 BACKGROUND: A practice contacts MDDUS seeking advice in regard to the employment of a dental associate. Having conducted interviews, the practice principal has identified a suitable candidate – Dr T – but he is currently "registered with conditions" by the GDC. The principal wants to know what obligations, if any, she has to inform patients or other members of staff about the nature of those conditions.
ANALYSIS/OUTCOME: A dental adviser replies to the query pointing out that the GDC conditions imposed on the registrant stipulate that they must inform a current or potential employer and provide a copy of those conditions.
Should the practice decide to employ that dentist and a patient were to ask about the conditions, it would be a matter of simply referring them to the GDC website to access the details, which will be in the public domain. The practice should supply the dentist's GDC registration number if requested (all advertising material about the practice must comply with GDC guidance including the availability of GDC registration numbers). Other staff are free to access details regarding the new associate on the GDC website, but any conditions should not be considered a matter of concern unless they have a direct impact on day-to-day practice management (e.g. if there is a chaperoning condition).
Should the conditions involve a health concern, details will not be disclosed on the GDC website, as such matters are kept confidential. Patients and staff are only entitled to see information in the public domain and any private health matters should be kept confidential, as registrants have a legal right to a private life, which includes keeping their own health matters confidential. A practice principal should be able to ask about a relevant health issue and be given an open and honest answer. However, that should be with the understanding that such information is kept confidential.
KEY POINTS
Any "conditions" on dental registration are in the public domain and displayed on the GDC website.
Details of health conditions are not subject to public disclosure.
Patients are free to consult such conditions and the practice should display GDC registration numbers on the surgery website.
This page was correct at the time of publication. Any guidance is intended as general guidance for members only. If you are a member and need specific advice relating to your own circumstances, please contact one of our advisers.