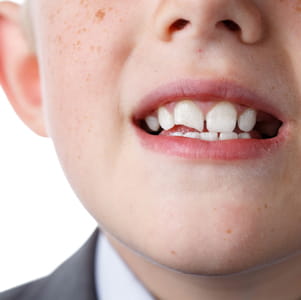 BACKGROUND: A young patient – Max – attends the dental surgery after school for treatment to fissure seal his first permanent molar teeth. Not long after leaving the surgery with his mother Max returns and reports to the receptionist that he feels a burning pain just under his lower lip. This is evidenced by a florid red mark.
Max's mother asks to see the dentist – Dr W – who first suggests that it might be an allergic reaction to his latex gloves. This is discounted as Max has never experienced any such allergy before. Dr W then speculates it might possibly be due to the etching gel (orthophosphoric acid) used in the fissure sealant procedure.
Max leaves the surgery and attends A&E. Here the attending physician confirms that the lesion appears to be a chemical burn rather than contact dermatitis. He speculates that the shape suggests the chemical agent may have rubbed off the dentist's glove.
The next day the practice receives a letter of complaint from Max's parents demanding an explanation of how the incident occurred and why Dr W tried to claim it was an allergic reaction.
ANALYSIS/OUTCOME: An MDDUS adviser assists Dr W in drafting a letter in response to the complaint. The dentist first expresses regret for the incident and acknowledges that the etching gel was the likely cause of the lesion. He promises to review his procedures in the use of acid etch gel when providing fissure sealants, as well as necessary first aid measures to ensure such incidents are in future dealt with immediately. The practice will also undertake a significant event analysis to explore further how similar incidents can be prevented in future.
The parents acknowledge Dr W's explanation and expression of regret. No further action is taken and Max remains a patient at the practice.
KEY POINTS
Ensure access to and familiarity with COSHH (Control of Substances Hazardous to Health) safety sheets for chemical products used in the practice.
Conduct an SEA to ensure (and demonstrate) learning from adverse incidents.
Contact MDDUS for advice on responding to complaints to ensure that they are open/honest – this can defuse tension and reduce the likelihood of further civil/regulatory action.
This page was correct at the time of publication. Any guidance is intended as general guidance for members only. If you are a member and need specific advice relating to your own circumstances, please contact one of our advisers.