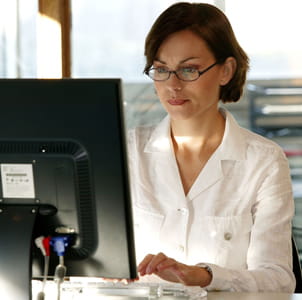 BACKGROUND: A dental nurse working for Dr P is signed-off by her GP for three weeks after having a minor operation. Temporary cover is arranged through an employment agency that the practice has used on numerous occasions over the last few years.
A replacement dental nurse – Ms T – starts work on the Monday providing routine chairside duties, including preparing treatment materials and ensuring that proper instruments and equipment are available, as well as cleaning and sterilising used instruments. She carries out these tasks efficiently and with little need for instruction.
Dr P in working with Ms T learns that she is a former dental receptionist who studied part-time at college and recently completed her national diploma in dental nursing, with hopes to further her career in some specialist aspect of oral care. Three weeks later the practice's regular dental nurse returns to work.
Six months later a letter from the GDC arrives at the practice concerning the employment of an unregistered nurse. It alleges that this action has put patients at unnecessary risk. The letters states that a GDC caseworker will be investigating whether this information could raise a question of Dr P's fitness to practise.
ANAYSIS/OUTCOME: Dr P contacts MDDUS and a dental adviser provides guidance on the process and assistance in gathering the necessary details required by the case worker. A subsequent letter from the GDC informs Dr P that the case will be further assessed by case examiners and she is invited to provide her "observations" on the allegations. Dr P requests assistance from MDDUS in preparing a response to the case examiners and this is actioned by a dental adviser with supporting documentation being disclosed.
In regard to the allegation that Dr P allowed an unregistered dental nurse to work at the practice – she admits it is her responsibility to ensure that nurses are employed in accordance with GDC requirements but she seeks to assure the case examiners that this was the result of a genuine error. It was her clear understanding that all the candidates – including Ms T – supplied by the employment agency were fully qualified and registered with the GDC. She has now subsequently introduced a new system of validating the qualifications and registration status of all nurses and other DCPs working at her practice, whether on a temporary or permanent basis.
Dr P also acknowledges that GDC registration is essential to ensure patients are properly protected but she points out that there was never any question of Ms T's experience and apparent competence.
In responding, the case examiners determine that the allegations do not merit consideration by a full practice committee, but the regulator does issue Dr P with a written warning that is also published on the GDC website. The dentist accepts that this is a fair result.
KEY POINTS
Ensure the practice has a fool-proof system to ensure staff are adequately qualified and registered, as required by law.
Do not rely on guarantees from temporary employment agencies: carry out your own checks.
This page was correct at the time of publication. Any guidance is intended as general guidance for members only. If you are a member and need specific advice relating to your own circumstances, please contact one of our advisers.