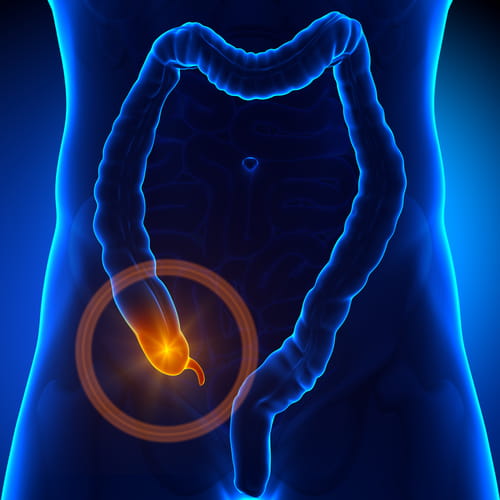 BACKGROUND: Mr H attends his surgery complaining of pain in his abdomen and back that has been ongoing for three days. He is seen by Dr R who notes the 49-year-old had attended three months previously for similar abdominal pain and was seen by another GP at the practice. At that first consultation, a stool sample had been analysed for M, C and S and confirmed as normal and the pain eventually resolved without treatment.
Based on this previous episode, Dr R believes the pain may be caused by a recurring problem such as irritable bowel syndrome (IBS). The GP advises Mr H that appendicitis is unlikely due to his age and the lack of other related symptoms. A urine sample is tested but found to be clear. Dr R prescribes a drug to treat the suspected IBS and advises paracetamol for the pain. He tells the patient to return if his condition worsens.
Four weeks later, the practice receives a letter of complaint from Mr H. Several days after his consultation with Dr R, the patient was admitted to hospital suffering severe abdominal pain and it was found that his appendix had ruptured. Due to complications, Mr H had to undergo two separate surgical procedures requiring a hospital stay of two weeks. The practice responds, apologising for Mr H's ordeal and the matter appears to be settled.
Thirteen months later a letter of claim alleging clinical negligence arrives at the practice. It is claimed that Dr R failed to carry out a physical examination of Mr H and did not take a sufficiently thorough medical history. Had Dr R done these things, it is alleged that his condition would have been diagnosed much sooner and treated more easily, saving Mr H the pain and distress of severe appendicitis and the subsequent hospital procedures.
ANALYSIS/OUTCOME: Dr R contacts MDDUS and explains that he does not have a good memory of his consultation with Mr H. When asked about his usual practice, the doctor is sure he would have carried out an abdominal examination but this is not reflected in his very brief medical notes.
There is also no reference in the notes to the length of time the pain had been present, whether it was intermittent or continuing, and the presence/absence of other relevant symptoms such as bowel upset, nausea or fever.
Dr R adds that, as appendicitis tends to affect those aged 10-30, and due to the lack of other relevant symptoms, he did not consider it at that time. In hindsight he admits the diagnosis of IBS may have been premature.
MDDUS commissions a GP to analyse Dr R's treatment of Mr H and produce an expert report. The expert is broadly supportive of the doctor's actions. She states that a working diagnosis of IBS would not have been unreasonable given the previous incidence of abdominal pain and the lack of other symptoms associated with an alternative diagnosis. She agrees that when Mr H was seen by Dr R, his symptoms may not have been serious enough to warrant a referral. However, the expert states that a failure to carry out a physical examination would constitute negligence. While Dr R is certain one was carried out, the patient disputes this and there is no confirmation in the notes.
On this basis, MDDUS believes the case would be difficult to defend and agrees a settlement (with the agreement of Dr R) without admission of liability.
KEY POINTS
Poorly written notes provide a significantly reduced prospect of defending allegations of negligence.
Do not rule out a diagnosis simply based on patient profile.
Ensure sufficient safety netting when unsure of diagnosis, including clear advice to patients on when/how to seek further help if needed, and document this in the records.
This page was correct at the time of publication. Any guidance is intended as general guidance for members only. If you are a member and need specific advice relating to your own circumstances, please contact one of our advisers.