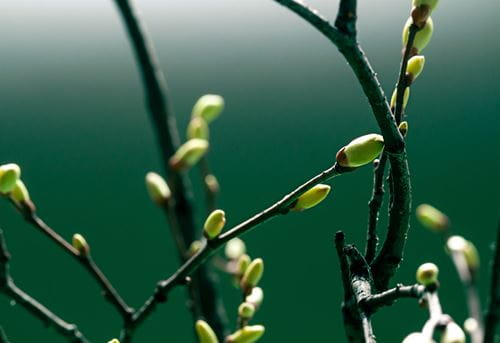 WHEN it comes to hospital-based care, we know there are no shortages of obstacles facing doctors. Pandemic-related fatigue, being asked to do more with less and managing relations between clinical teams, management and HR, to name but a few.
Effective communication skills may not exactly seem like rocket science but given the number of people that I see who consistently bring these to bear in the moment when they most need them, they might as well be.
Of course, it's not just about being able to use these tools well in and of themselves, but doing so in moments of stress, tiredness and often intense pressure.
Fortunately, many clinicians are already excellent communicators. So, whilst mediation may only be necessary in a relatively small number of cases, the tools of a mediator can be of great use to everyone in day-to-day working life.
Recognise the difference between 'positions' and 'needs'
The first mediation I ever facilitated involved two hospital doctors and a mobile phone.
One party set out their position, a statement: "put your phone away when I'm reporting critical information during our weekly team meeting". The second party responded with their own position: "I will use my phone whenever I deem it necessary".
Whilst succinct, these positions indicated that for one party to 'win' another had to 'lose'.
The mistake that my colleague and I made was to assume that the conflict was about the phone, and that continuing this line of conversation would yield progress. Instead, we observed repetition, rising frustration and ultimately an unsuccessful meeting.
A position is an important starting point, but too many challenging conversations never progress beyond the oppositional, binary and zero-sum.
What could have been done differently?
Through asking open questions and sharing regular summaries, amongst other tools, we could have supported the parties to identify and explore the underlying needs that shaped their respective positions: respect, acknowledgment, trust or autonomy, for example.
Often parties' various needs will overlap, opening up rich potential for common ground and creative dialogue.
For example, suppose both parties wanted above all to feel respected. Now they have an acknowledged, shared need and can work together to develop meaningful pathways for demonstrating that respect. They will not agree on everything, but now we do not need them to.
In short, allow underlying needs to be the gateway to deeper mutual understanding, acknowledgment and progress.
Provide effective feedback
Providing fair and balanced feedback consistently is a real skill and appears to be one of the most common challenges for any professional, clinician or not. Depending on personality and how one is on the day, we tend to either 'come on strong' or struggle to convey what we mean. The result therefore tends to leave the recipient feeling either defensive and bruised, or confused.
To deliver excellent feedback, consider the following:
Be specific so as to minimise ambiguity.
Consider naming the feelings or human impact. Constructively reminding the other person that their words and/or actions can have deeper consequences is often both necessary and powerful.
Name the need. What do you need and why? Foster a needs-based conversation rather than becoming stuck on positions.
Name a request. Based on what you have shared, what would you like them to do about it? Proactively 'connect the dots' rather than leaving it to them to try and work out what you are seeking.
Ultimately, the recipient is responsible for how they choose to respond. Yet we will have played our part if we share feedback clearly and constructively.
Different ways of working can mask shared values and objectives
When trust between colleagues is low, we are typically predisposed to view the actions and words of others (which may not have changed) in a more sceptical light.
This might be justified but can also perhaps be more of a reflection of our own fears and concerns that often take root in the absence of clarity and dialogue.
I always remember the example of two hospital doctors who had worked together closely for many years. Then, over a three-year period, their relationship broke down to the point where even passing each other in the corridor was a matter of fear and confusion.
Towards the end of a long and challenging conversation, a moment of simple yet profound insight revealed itself: that no matter how much they disliked each other's working practices, their mutual commitment to patient care was unimpeachable.
Furthermore, this conviction had both kept them working within a particularly challenging clinical environment that many other medics had opted to leave.
A healing silence followed this mutual recognition.
It can be easy in the maelstrom of a busy ward to assume that different working styles equal incompatible fundamental values. At times they surely do, but not as often as we might think.
Of course, these individuals would have tough conversations ahead to develop agreed ways of working, as well as considering how to agree to disagree when necessary.
Yet their commitment and rekindled mutual understanding was strong enough to contain more practical disagreements.
Final thought
Simple tools consistently modelled can make the difference when seeking to overcome everyday misunderstandings or disagreements in a busy and often stressful clinical environment.
Agreement is not necessarily our primary goal. Rather, it is about deepening our collective understanding to make more informed, respectful and effective choices.
Owen Bubbers-Jones is a conflict management specialist for healthcare and wellbeing organisations. Find out more at www.bubbers-jones.org
This page was correct at the time of publication. Any guidance is intended as general guidance for members only. If you are a member and need specific advice relating to your own circumstances, please contact one of our advisers.
Read more from this issue of Insight Secondary
Insight - Secondary is published quarterly and distributed to MDDUS members throughout the UK who work in secondary care. It provides a mix of articles on risk, medico-legal and regulatory matters as well as general features and profiles of interest to our members.
In this issue