Looking back at our experience since then, it's clear to me the professional, social and economic impact of Covid-19 on our members is complex. It is continuing to evolve as we move into a new period of restrictions and lockdown.
In responding to this national crisis, you have individually and collectively played your part in transforming medical and dental practice – significant changes that have benefited patients have been implemented at unprecedented pace.
We know from our engagement with the Royal Colleges and professional regulators that our members have shown resilience and flexibility to implement the guidance and advice from the four governments in the UK and the NHS. The MDDUS Board formally recognised your contribution at our recent Annual General Meeting.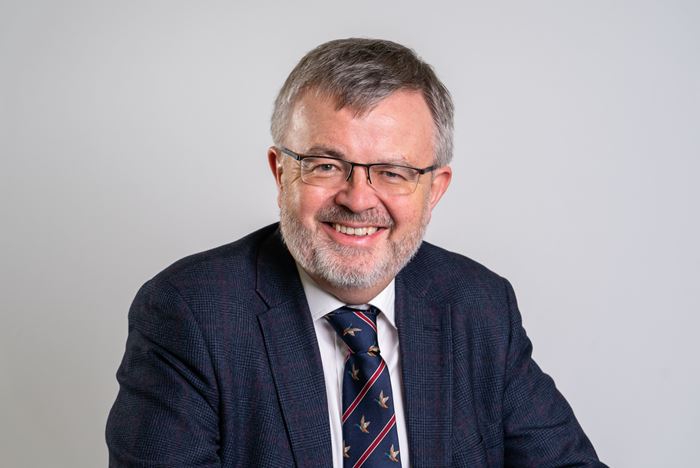 But I am also mindful that some of you – in particular GPs and dentists providing NHS care - are now feeling criticised for somehow not doing enough. This totally unjustified criticism may feed future complaints and claims. We're pressing policymakers to act to avoid this, but we're acutely aware that the criticism will be stressful and upsetting for many of you. So now more than ever, it is important to know where to turn for advice and support – both professionally and personally.
My message to you is simple – MDDUS is here for you.
Continuity
First and foremost, I want to be clear that our full service remains available to our members as it has done throughout these uncertain times.
Governments throughout the UK continue to provide indemnity for clinical negligence liabilities arising from NHS activities carried out in relation to Covid-19 where there is no existing indemnity arrangement in place.
Our "Coronavirus Support" product offering free legal advice and support to our retired medical members who return to the frontline to support the NHS effort remains in place.
Our dialogue with both the GDC and the GMC has been ongoing since the beginning of the pandemic. We have repeatedly stressed the importance of retaining for future fitness to practise investigations an appropriate memory of the impact of the current situation.
How we will support you
The Coronavirus Hub on our website
www.mddus.com/coronavirus
is a one-stop shop for advice and support. We keep this area of our website current with regular updates, including important medico and dento-legal advice.
The hub also contains detailed answers to frequently asked questions that we have been asked by members looking for medical, dental or employment law advice. We will continue to refine and update this information.
We also provide information to help you manage your mental health and support your wellbeing, which you can view
here
.
Business continuity
In light of the most recent statements from the Prime Minister and the First Ministers of the devolved nations, my entire team will continue to work primarily from home. I anticipate this will be our standard way of working until at least the end of 2020.
Like you, we regret the lost opportunities to meet in person with stakeholders and members during the year. So we will continue to make the most of virtual meeting spaces online to engage with our full array of stakeholders on your behalf as effectively as we can.
Reporting a claim, seeking advice and ongoing cases
Our IT system infrastructure has been adapted to enable us to work remotely.
This means we must continue to urge members to use email rather than telephone communication wherever possible.
Not only will this mean fewer unavoidable delays to us assisting you, it also means we will be able to help more members, more efficiently.
If you do need to call us, our number remains the same 0333 043 0000. This service will continue on a 24/7 basis.
Our entire effort continues to be to support you. We are hugely proud to represent the professional interests of more than 50,000 doctors, dentists and healthcare professionals and we recognise the challenges you face.
Please be reassured that MDDUS is here for you.
Chris Kenny
Key contacts
The Membership Direct Line phone number is: 0333 043 0000.
Membership emails:
membership@mddus.com
advice@mddus.com
(please put your advice/case reference in the subject line)