Moira Duncan is a dental adviser at MDDUS, having joined in August 2021 after being one of the first cohort of dentists to complete the Scottish Clinical Leadership Fellowship. As well as her role with MDDUS, Moira works part time in a busy NHS dental practice and is also a vocational trainer. As part of #MentalHealthAwarenessWeek, we find out from Moira how she looks after her own wellbeing.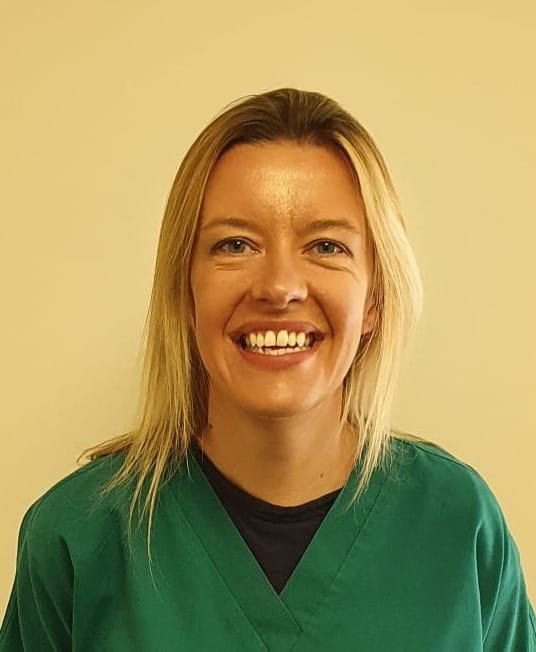 What steps do you take to look after your own mental health and wellbeing?
I prioritise time for activities I enjoy. I talk about issues that are stressing me and try not to bottle them up. I also use self-awareness techniques to notice when things are getting me down and try to look for strategies and employ coping mechanisms.

How do you relax or unwind after work, what do you look forward to most when you have time off?
I like to exercise, whether at the gym or out running, and always feel better afterwards (although not always at the time!). I have a WhatsApp group of friends who all do a bit of running and we post details of runs to help motivate each other. I try to complete a Saturday morning parkrun and, being competitive, like to challenge myself with improving my time. Parkrun is a really supportive, friendly environment and I have made new friends through it.
Baking is another passion. I can lose myself in the kitchen for hours. I take baking to work and it's rewarding seeing others enjoying the results, rather than eating it all myself.

I also enjoy going out for walks with my teenage son. Getting him away from technology means he actually speaks to me and we can enjoy a good conversation.

Describe your perfect day off.
It would be spent with friends or family probably doing something with a competitive element, like an escape room or something sports-related. This would be followed by lots of food and drink in a nice restaurant. Doing all of this somewhere sunny would be a bonus.

What activities or hobbies do you enjoy doing that keep you motivated?
I like listening to audio books whilst out walking, I particularly like non-fiction, self-improvement and motivational. I also enjoy helping people and volunteer through my local church.

In such difficult times, what supportive advice would you offer to any of your peers, particularly those who may be experiencing loneliness?
Talk about your problems. Chances are others have experienced similar feelings and can empathise or give insight.

Dentistry can be quite an isolating job, so do your best to find like-minded colleagues, and to steer clear of the negativity surrounding the profession that can often be found on social media.

You could also join a local sports club or hire a personal trainer. Local churches may offer activities and cafes as places to meet people.

Finally, don't believe everything you see on social media, people only put out there what they want you to see and often hide the real picture.




YourHalo: Emotional Wellbeing
MDDUS offers a free, confidential support service that is available to our members 24/7. Provided in partnership with our independent partner, healthcare rm, YourHalo: Emotional Wellbeing is a holistic and evidenced-based approach to managing your emotional wellbeing.
Experienced healthcare practitioners are only a phone call away and will work in confidence with you to understand your circumstances and then find the most appropriate course of action. To find out more about this member benefit, please click here.
This page was correct at the time of publication. Any guidance is intended as general guidance for members only. If you are a member and need specific advice relating to your own circumstances, please contact one of our advisers.