Emily has worked at MDDUS since 2016. As part of her continuous development, she gained her DRCOG and Part 1 MRCOG whilst training in obstetrics and gynaecology in London. Emily also completed a Masters in Medical Law and Ethics at King's College London in 2017. As a mental health first aider at MDDUS, we asked Emily to share her tips for looking after your mental health.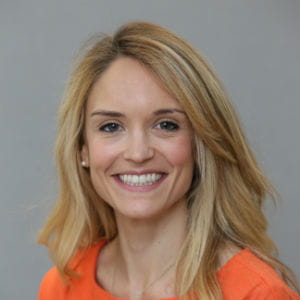 What steps do you take to look after your own mental health and wellbeing?
I make time for myself and family/friends, reading a book, walking the dog or doing some exercise. However, none of this is helpful if I haven't slept and eaten well so I prioritise my basic needs first. It may sound obvious, but it is so easy to neglect when very busy or stressed.

How do you relax or unwind after work, what do you look forward to most when you have time off?
I most look forward to my daily debrief with my partner and cooking together in the evening. Taking time to shower and change out of work clothes puts me in a relaxed mindset.

During my time off I make sure I prioritise seeing family and friends, sharing meals together and exercising.

What activities or hobbies do you enjoy doing that keep you motivated?
I plan adventures for my time off, whether active or relaxed, I find having plans in the diary keeps me motivated at work. I enjoy reading in my downtime, or walking the dog, hiking and long rides. This clears my mind and reinvigorates me, which I find helps me focus at work.

In such difficult times, what supportive advice would you offer to any of your peers, particularly those who may be experiencing loneliness?
Reaching out to friends or family when feeling lonely can be so helpful, often you realise you are not the only one who feels that way. Do not suffer in silence, share how you are feeling and let someone help you.

Try working out how you enjoy socialising/getting social interaction and do those things. Engaging with people over a shared interest can be a great way of meeting people. Whatever your hobby is, there is always someone out there who will enjoy it too.

Work out if you are introverted or extroverted and play on those strengths. If the former, don't force yourself to socialise in big groups, but focus on one-to-one interactions. Work out what brings you joy. If you don't know where to start and feel lonely, perhaps research local groups in your area with common interests.
YourHalo: Emotional Wellbeing
MDDUS offers a free, confidential support service that is available to our members 24/7. Provided in partnership with our independent partner, healthcare rm, YourHalo: Emotional Wellbeing is a holistic and evidenced-based approach to managing your emotional wellbeing.
Experienced healthcare practitioners are only a phone call away and will work in confidence with you to understand your circumstances and then find the most appropriate course of action. To find out more about this member benefit, please click here.
This page was correct at the time of publication. Any guidance is intended as general guidance for members only. If you are a member and need specific advice relating to your own circumstances, please contact one of our advisers.