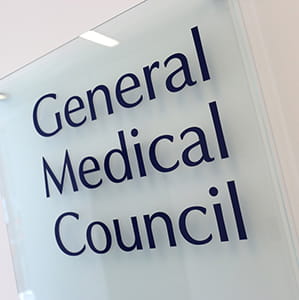 MDDUS is hosting a GMC-led webinar for members as part of public consultation on updating the guidance, Good medical practice.
Good medical practice is the core guidance on the standard of professional behaviour and patient care expected from doctors and is "at the heart of how doctors work with each other and care for patients across the UK, every day".
The current version was published in 2013 and the General Medical Council recognises that much has changed since then. The regulator wants to make sure the guidance continues to reflect "what patients need from their doctors and what doctors need from each other to provide the best possible care".
The webinar will be hosted by Liz Price, head of training at MDDUS, and is an opportunity for members to add their voice and help shape the future of Good medical practice.
The one-hour webinar will explore the core principles in the guidance, along with the main changes the GMC are proposing. This will include topics such as:
tackling bias and discrimination and promoting fairness and inclusion
partnership working and communication with patients
teamworking
leadership skills
interprofessional boundaries, including sexual harassment.
No pre-reading is needed but participants might find it helpful to review the current guidance ahead of the event to help frame thinking about what the new guidance should say. You can also find out more about how the GMC have approached the review so far on their webpages.
A certificate of attendance will be provided by MDDUS to all attendees after the webinar.
Time: Jul 6, 2022 at 01:00.
This page was correct at the time of publication. Any guidance is intended as general guidance for members only. If you are a member and need specific advice relating to your own circumstances, please contact one of our advisers.