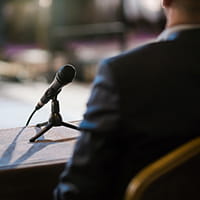 MEMBERS who receive notice of involvement in a coroner's inquest or fatal accident inquiry are reminded to contact MDDUS for advice without delay.
A significant proportion of MDDUS advice calls relate to the death of a patient. A patient's death may be subject to further investigations or formal legal processes, such as a coroner's inquest (CI) or fatal accident inquiry (FAI), and it is common for doctors to be asked to contribute.
This can be a source of concern, especially where a doctor's involvement with the patient may be subject to scrutiny or criticism.
It is important to contact MDDUS promptly if you have received a request to be involved in a hearing, or even if you only suspect you may be involved.
Doctors are often asked to prepare reports or statements for such hearings with responses required within strict timescales.
The MDDUS advisory teams can help you with each step of the inquiry process, including the drafting of reports/statement, as well as advice and support on all aspects of the investigatory process.
Contact advice@mddus.com for more information.
Read more about inquests/FAIs:
This page was correct at the time of publication. Any guidance is intended as general guidance for members only. If you are a member and need specific advice relating to your own circumstances, please contact one of our advisers.